Upfronts 2017: NBC builds Thursday around a moving 'Us'
Bailey Wilson, VP of TV investments at Magna, details the network's new shows, and a schedule that has movement every night of the week.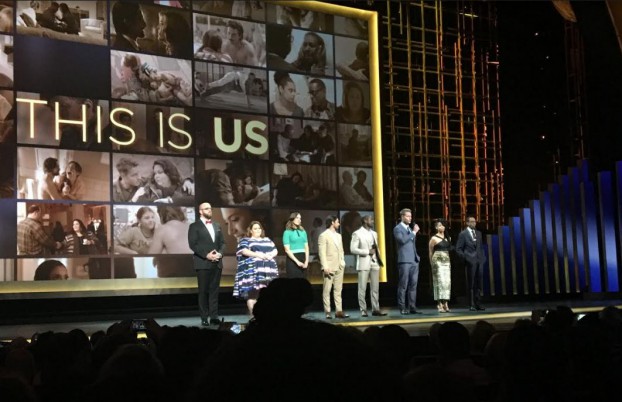 By: Bailey Wilson, VP of TV investments at Magna
After a few years away, it's great to be back in New York for the upfronts! First up Monday morning was NBC at Radio City Music Hall.
The presentation covered the nearly dozen networks that fall under the NBCU portfolio. The show opened with a performance by the amazing Jennifer Hudson, who is joining The Voice this fall as a coach. Guess she won't be appearing on ABC's revival of Idol.
The next big news out of NBC was the announcement that it is going to reintroduce its iconic brand: Thursday night "Must See TV." The marquee night will include the revival of sitcom Will & Grace (which I and the crowd were super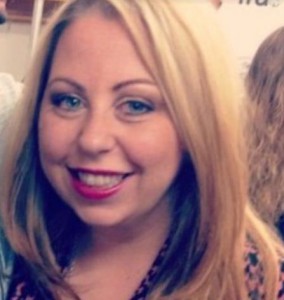 excited about), leading into season two of Tina Fey and Robert Carlock's Great News, which premiered mid-season. Moving from Tuesday to Thursday is a second season of the unstoppable drama This Is Us at 9 p.m.,  followed by a new limited series Law & Order True Crime: The Menendez Brothers at 10 p.m.
Some of the key points Linda Yaccarino, chairman of ad sales, NBCU, touched on and that I imagine will be the themes for this week were brand safety (a dig at Facebook and Google), viewability and targeted audience-based TV buying, which she referred to as "scale that's smart" (which I liked).
One of my favourite parts of the presentation (besides Kim and Khloe making an appearance) was Seth Meyers. He was hilarious, saying it had been so long since NBC had a breakout hit drama that its standout show should be called This is Unlike Us. Meyers also joked that the upfront tradition is the definition of "fake news," that the networks will tell buyers anything they want to hear this week and it rarely comes true.
In all, NBC will introduce 12 new series throughout the 2017-2018 TV season. Broken down, the new shows include five dramas, three sitcoms and four new non-scripted entries.
Of those shows, only three new series are scheduled for this fall. Monday will see the introduction of 10 p.m. military drama The Brave starring Anne Heche following The Voice, with Will & Grace and Law & Order True Crime: The Menendez Brothers on Thursday. The Heche-starring drama follows a group of Defense Intelligence Agency analysts and the Special Ops squad that works with them in tandem.
This is Us isn't the only NBC show moving around this fall. In all, the network is shifting five series into new timeslots. Comedies Superstore and The Good Place move to Tuesdays in the 9 p.m. hour. The Blacklist will be leading off Wednesday at 8 p.m. Dramas Blindspot and Taken move to Friday from 8 p.m. to 10 p.m. That means programming changes on the network will be visible each weekday night.
NBC didn't have too many trailers to promote these new shows, but the one they did that I really liked and would check out was mid-season comedy AP BIO, which is produced by Seth Meyers and Lorne Michael and looks hilarious. The show stars Glenn Howerton (It's Always Sunny in Philadelphia) as a philosophy scholar who loses a chance at his dream job and winds up teaching high school biology.
Mid-season additions
NBC's mid-season lineup won't go live until after the 2018 Olympic Winter Games. New shows coming include more additions to the live format: A Few Good Men Live and Jesus Christ Superstar Live.
Mid-season comedies include Champions. The show is executive produced and starring Mindy Kaling as an ex-girlfriend who drops off her 15-year-old son unexpectedly with the child's father, who is living as a bachelor in Brooklyn.
Mid-season one-hour drama Good Girls is executive produced by Jenna Bans (Scandal) and follows three suburban moms who get tired of living paycheque-to-paycheque and rob a supermarket with toy guns.
Reverie is a new thriller from Mickey Fisher, creator of Extant and starring Dennis Haysbert (24, The Unit). The show follows a former hostage negotiator turned college professor who is brought in to save people lost in an advanced virtual reality program.
Jason Katmis, writer and executive producer of Friday Night Lights and Parenthood and Jeffrey Seller, producer of Broadway hit Hamilton, are behind Rise, a new drama about a teacher that takes over a high school's dismal theatre department.
Ellen DeGeneres will be the host of Ellen's Game of Games, which will feature super-sized versions of games from The Ellen DeGeneres Show.
Neil Patrick Harris will be the host of Genius Junior, a new game show that celebrates the smartest kids in America.
The Awesome Show with Chris Hardwick is from executive producer Hardwick (The Wall) and Mark Burnett (The Voice) and Sillicon Valley's Singularity University. The show will showcase groundbreaking scientific and technological advances that are shaping the future.
Also coming mid-season is The Handmade Project from creator Amy Poehler and co-host Nick Offerman (Parks & Recreation). The show pits amateur artisans against eachother each week, asking them to take on a series of craft challenges.