Traditional TV subscriptions still out-perform OTT tenfold: study
A new report by Convergence Research found that even though TV subscriber revenue is on a steady decline, the revenue from OTT doesn't come close to touching TV.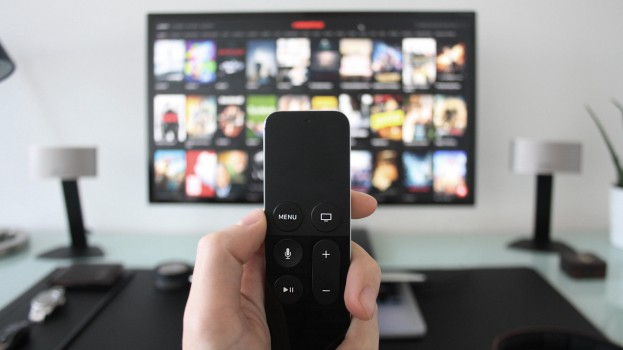 With all the stories about cord-cutting, growth in OTT and binge-watching, it might feel like OTT is set to overtake traditional television in Canada. But for all the change in the media landscape, subscriber revenue for traditional television access remains more than 10 times that of OTT subscriber revenue.
That's according to the latest data released from Convergence Research as part of its report "The Battle for the Canadian Couch Potato."
The data was gathered from a series of company interviews, quarterly and annual reports, presentations and analysis from Convergence. It also released a corresponding study for the U.S.
Revenue from cable, satellite and telco TV subscribers (not including OTT) was estimated at $8.97 billion for the year in Canada, while OTT brought in approximately $651 million in subscription revenue.
Despite the big contrast in subscriber revenue, the report found that television subscription revenues are on the downswing, albeit not a very dramatic one. Revenue from traditional television subscriptions represented a decrease of 1.3% year-over-year (down from $9.09 billion in 2015). That modest decline is expected to continue, down to a predicted $8.92 billion and $8.85 billion for the two coming years. This contrasts slightly with the U.S., which still shows a small increase in TV subscriber revenue in recent years as well as in its predictions for the coming years.
Meanwhile, OTT's revenue in Canada is expected to continue double-digit increases. It's already gone up 35% (up from $482 million) from the estimated 2015 totals. OTT is forecasted to have subscription revenues of $827 million (27% increase over 2016) in 2017 and $972 million (17% increase over 2017) in 2018.
The Convergence report based its estimates from reports from 16 Canadian OTT providers, not including Amazon Prime Video, which launched in Canada late in 2016. Last year, Netflix took the lion's share of subscription revenue at 85% ($553 million).
The rate of cord-cutting (and the presence of so-called "cord-nevers") is also going up, but only in single digits. Convergence found that 3.8 million Canadian households (representing 26% of the country) do not have a traditional TV subscription, a 2.2% increase from year-end 2015 (3.43 million). This number is expected to increase by 2.4% (to 4.18 million) by year's end 2017.
Approximately 220,000 customers dropped their traditional TV subscriptions in 2016, a 15.8% increase from the number of cord-cutters in 2015 (185,000).
Photo by Julian O'Haynon, courtesy of Unsplash