Blog: The rise of Instagram Stories
Jonathan Davids, founder and CEO of Influicity, offers lessons on the format that's taken over the social app.
By: Jonathan Davids, founder and CEO of Influicity
Instagram has now taken the crown from Snapchat in the popularity of "Stories," the product invented by Snapchat that enabled users to broadcast their daily activities in 24-hour cycles. As of April 2017, Instagram reported its Stories had reached 200 million daily users compared to Snapchat's 160 million .
And although everyone agrees that Instagram stole the product idea directly from Snapchat (including Instagram's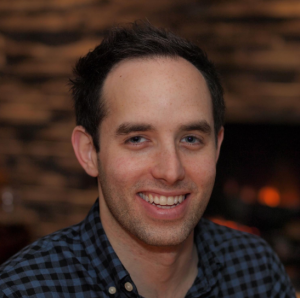 CEO), most people would also agree Instagram has done it much better.
Influencers have gravitated to Instagram Stories in a big way. It's worthwhile for any media pro to understand the power of this fast-growing channel.
High-end cinematography
Staying true to the Instagram's aesthetic, Instagram Stories are generally much more clean and polished from the raw content you would find on Snapchat Stories. This is largely because of the tools Instagram provides, like being able to upload highly produced videos from the camera roll.
Instagram power users like @HighSnobiety to create and publish highly produced videos, usually with brand integrations. You simply won't find this level of cinematography on Snapchat.
Deep linking and usernames
As simple as it sounds, Instagram's ability to tag users within a Story and link to pages outside a user's content makes a rich impact. The content becomes much more discoverable and it allows influencers to include a call to action — "swipe up to visit this site."
The "swipe up" function that takes users to another site directly from inside the Story is currently only available on verified accounts. And the click-through numbers are staggering. Anywhere from 15% to 25% of users who see a link within Instagram Stories are swiping on it.
Powerful analytics
In a recent campaign with a client in the travel category, Influicity was able to provide insights on the demographics and geographics of the audience that viewed an influencer's Story. Since Snapchat has not yet released a public API — the tool required for third party developers to integrate data within their software — it is very difficult to capture meaningful insights for Snapchat Stories.
Understanding the number of views was enough when Snapchat first launched, but we are increasingly hearing frustrations from brands wanting a deeper level of analysis.
Searchability
My biggest frustration with Snapchat has always been discoverability, a problem that still hasn't been solved. Finding interesting users to follow on Snapchat – or anyone for that matter – is really just a guessing game. There's no central directory and Snapchat doesn't promote trending or popular content.
Instagram has a built-in user base and simple search features. This means that brands, publishers, and social content creators who want to create daily stories, can do so without having to build an all-new audience.
They're still copying (or innovating)
Instagram continues to take cues from Snapchat, adding stickers and filters to its Stories feature. In the latest app update, Instagram made it possible to create a Story and send it to select users or make it public for everyone. Sound familiar? This is essentially the entire Snapchat product, baked right into Instagram.
Advertisers should definitely take notice. The influencers certainly have.