Corus Radio freshens up rebranded Barrie station with new host
Melanie Martin will join Big101.1 FM as its morning host as Corus finds its footing with the classic rock station.
Corus Radio is continuing to transition its top 40 and classic rock Barrie station, Big 101.1 FM, into a go-to for music-loving boomers and Gen X-ers, and it's done so by hiring veteran Toronto radio host Melanie Martin.
Martin joins Kris Bawden as the co-host of Big Mornings from 5:30 a.m. to 10 a.m. on weekdays. She has served as a radio host for 14 years, with 10 years as the co-host of The JJ and Melanie Morning Show on Flow 93.5 in Toronto. That show was cancelled in 2016 when parent company Newcap rebranded the station to the throwback-focused Move 93.5.
Now, Martin has moved from pop and hip-hop at Flow 93.5 to classic rock and top 40 at Big.
The Barrie station itself also experienced a shift in genre last August when Corus, which has owned the CIQB signal since 2000, rebranded it from the "dance party" tunes-focused B101.
Corus Entertainment's Barrie radio program director Deb James described the station's new content as a balance of 60% classic rock and 40% current hits, a mix she said is diverse enough to give the station some mass appeal. Despite going for mass when possible, James said the target for the station is a sweet spot of men in their 40s. She added that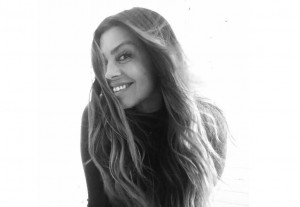 while the station skews male, the aim is to not alienate the female audience. "We picture our audience as a 47-year-old guy listening to the morning show — naturally, his wife is probably going to be listening with him."
The station's first six months following the rebrand are going modestly well, according to James, citing the fall 2016 Numeris reports. "In our key demo [adults 35+] we did okay," she said. Citing a 3.5 share among that demo, James said "I was actually quite happy with our initial jumping off spot."
Still, according to the Numeris radio diary report for the fall 2016 period, the station's share has dropped from its days as a dance and pop station — among listeners 12+, the station posted a 6.2 share, down 28% from fall 2015 (when it brought in an 8.7 share). Among its competition in the area, it boasted the lowest share among all demographics. However, it did see a year-over-year boost in male listeners, with a 9.4 share last fall (up from 6 share in 2015).
New morning show co-host Martin replaces Susan Meredith, who was initially brought on with Bawden following the rebrand. Meredith was let go in March, with James saying that the pairing "just wasn't working out."