Joe Strolz moves to Snap Inc.
The AOL executive is now leading Canadian operations at Snapchat's parent company.
Joe Strolz has been named the first Canadian country manager at Snap Inc.
The Canadian outpost of the company opened last June and now has over 20 employees, with staff across partnerships, creative strategy, sales and more.
Strolz will be responsible for leading the Canadian business in this new role. He comes to Snap from AOL where he worked most recently as head of Americas and interim head of international, filling in for former colleague Graham Moysey who left the company this spring. Strolz has over 20 years of tech and media experience in the market, working with AOL since 2010 and previously holding positions at companies including Bell Canada, CanWest and Microsoft Advertising.
Strolz starts at Snap on Aug. 7. According to a statement from the company, Ashley Rutledge, head of business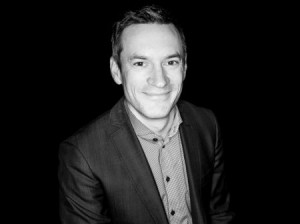 development at the Toronto office and other senior staff, will continue on in their roles at the Canadian office.
Snapchat has roughly 65 million daily users in North America (it doesn't publicly separate the numbers for Canada). Every day, over 60% of people who use Snapchat create content on the platform.
The platform is currently in market with three ad products, Snapchat video Snap Ads, Sponsored Lenses and Sponsored Filters. Yesterday, the company announced that its Snapchat Publisher ad creation tool was being made available to anyone accessing Snap Ads with a web browser.
Snapchat has been under increasing pressure from Instagram in recent months, with the Facebook-owned rival adding features like disappearing stories and animated face filters to its platform.
The social media company posted revenue of $149.65 million for Q1 of 2017, nearly tripling that from Q1 2016 ($38.8 million), but missed expectations for the quarter – the first time it reported financials as a public company. The company will report its Q2 financial figures on Thursday Aug. 10.