The Brick joins HGTV's newest home reno series
Corus is aiming for an aspirational feel with Worst to First,, set in Vancouver's hot real estate market.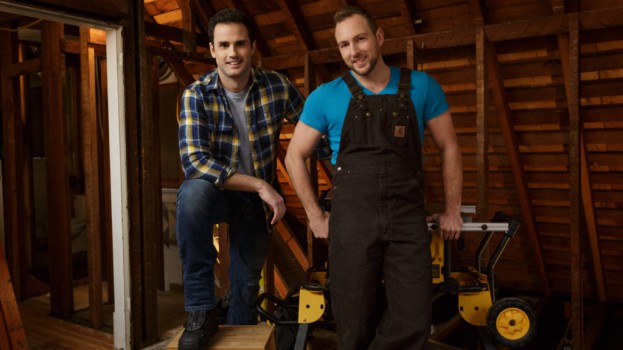 Worst to First, the new Canadian original home reno series from Corus and Great Pacific Media, will feature home furnishings retailer The Brick as a sponsor.
The 10-episode, Vancouver-set HGTV series will follow contractors Mickey Fabbiano and Sebastian Sevallo as they help a different family each episode transform the most "undesirable" house on the block into the envy of the neighbourhood.
Six of the 10 episodes will feature in-show placements from The Brick, with three featuring scenes in-store. The participation from The Brick will also include billboards, lower-thirds and brand-sell that will run during the broadcast of the series, as well as three webisodes produced for The Brick airing on the Worst to First website (which is also sponsored by the retailer).
The Brick's senior director of marketing and e-commerce Ken Thrasher worked directly with Corus on the sponsorship deal,
While HGTV has cast a number of its new shows with familiar faces who already have established audiences (like home improvement veteran Sarah Richardson, who will star in the new upcoming series Sarah Off the Grid), Fabbiano and Sevallo are new to the home improvement television scene — neither have fronted a TV show before and both have realtively small social media followings.
However, Lisa Godfrey, VP of original content with Corus Entertainment, said the appeal of Worst to First lies mainly in the relatable concept. "Many people dream of living in a neighbourhood that suits their needs and lifestyle, although achieving it can be out of reach in Vancouver's real estate market," she told MiC.
The show is set to premiere Sept. 4 at 10 p.m.