Wendy's buys the top: Media Monitors
The company purchased the most radio advertising in Toronto for the week of Aug. 28 to Sept 3.
There was a new advertiser at the top of the radio advertising charts for the week of Sept. 4 to 10. According to the latest Media Monitors report, Wendy's, entered the chart at the top of the list and bought the most ad space for the week.
Wendy's was followed by Telus, which jumped to #2 from #22 the previous week. In third place was Rogers, which slid to #3 after three straight weeks at the top. The top of the chart was rounded out by new entrant Canadian Tire at #4, with Ford at #5 (up from #9 last week).
Other new entrants to the chart were outdoor retailer Sail (#6) and TD Insurance (#10).
In Montreal, CTV made the leap to #1 from #9, followed by Dormez-Vous (up from #12). Bell landed at #3 after previously taking the top spot. Furniture retailer Brault & Martineau made a big leap to #4 from #40, and Tim Hortons rounded out the top five (previously landing at #27).
New to the Montreal list was Mistubishi Motors, which entered the list at #7.
In Toronto, the QSR category bought 2992 spots across all radio stations, representing the most prevalent category for advertisers. For the Montreal market, television and cable TV took the top spot for categories, with 576 spots bought.
Toronto:
By brand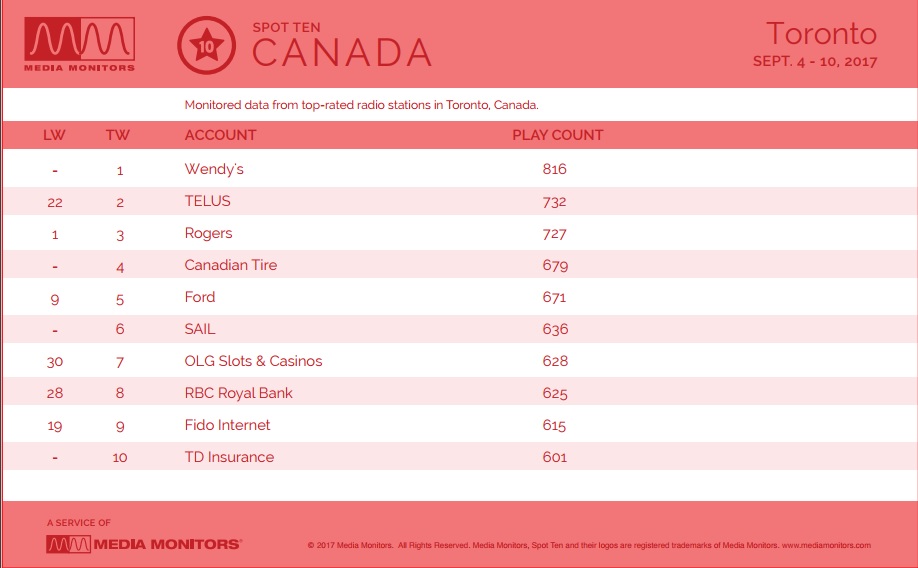 By category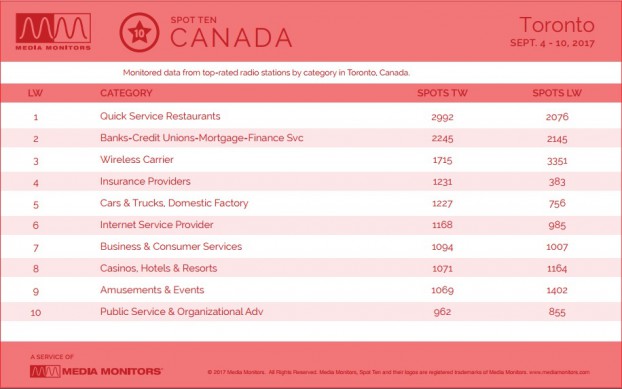 Montreal:
By brand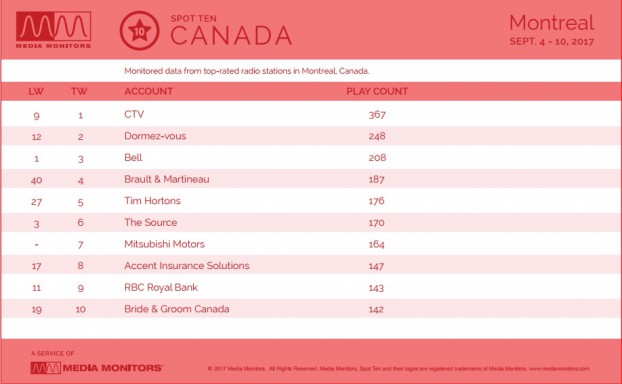 By category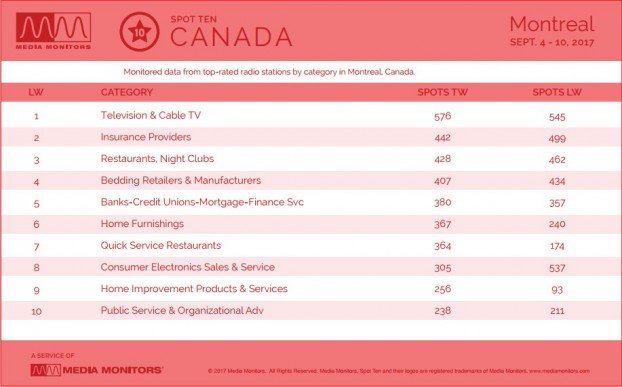 Image: Shutterstock