Stuart Garvie on pricing wars and mixing up the media plan
As the Bell Media sales head preps to head back to agency life, he reflects on the changes he's seen in a few short years — and where he still wants to see movement.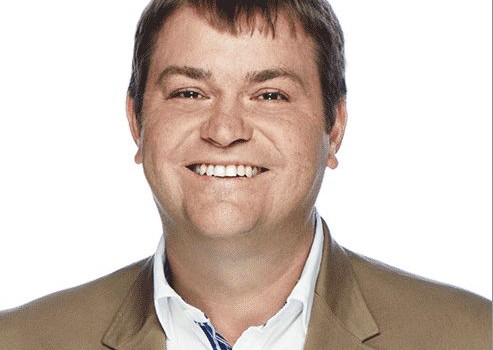 Stuart Garvie is about to assume a new role in a familiar place. On Oct. 10, Garvie will return to GroupM after two years with Bell Media as president of media sales and marketing. The agency's former chief client officer will now serve as GroupM Canada's first country-level CEO. leading GroupM Canada's executive committee, which consists of the CEOs of Mindshare, MediaCom, Xaxis, Catalyst and Wavemaker (formerly Maxus and MEC). Canada is GroupM's seventh-largest market.
While venturing from the buyer side to the seller side and back again may seem like a momentous move, Garvie himself was hardly fazed when MiC caught up with him.
"It doesn't feel like I've been away, because most of my clients are agencies," he said. "Nothing in particular pulled me back — I'm very excited by the ongoing transformation of GroupM and the opportunity to lead an organization like GroupM in Canada is too good to miss."
Garvie had some thoughts to share as he prepares to leap back from one side of the industry to the other. He spoke to MiC about how his perceptions of the sell side have shifted, what he's learned about creating successful media plans and what still needs to evolve in the world of media.
What are some of the biggest things you've learned from being on the seller side and the TV side?
Well, firstly, I think it's just that: Bell Media is a lot more than just television. There's so many platforms, there's TV, digital, radio… And that's one of the things you learn at a multimedia sales operation is that it's not one thing or the other. It's a combination of things for brands, and that varies, depending on their objectives. It's about how you make sure that the brands are using the right combination of media vehicles to deliver that objective. There is no doubt that the most effective medium still for reaching consumers of whatever demographic is television. The degree to which you use other media to enhance and develop that message depends on who you're trying to reach. The binary world of old is bad and new is good is long over.
Are there any misconceptions you had about the seller side prior to joining Bell Media?
There is a bit of an impression on the agency side — you don't actually realize quite how complex and large big media organizations are, or even how professional they are. You only see one side of it. And you really do truly get an appreciation for how difficult it is to put out good content, how much goes into making sure that we're appealing to that audience.
Speaking of putting out good content, a few years ago everyone was saying "content is king." But what, besides content, does it take to create a successful media company?
I think it's so much more complex than just content. But of course they'll say content is king — the media industry always goes for sound bites, you know, "data is the new oil," "content is king." But when we were saying content was king, we were talking about what consumers are consuming. But these days we have to look at how they're consuming it, and how the company is taking advantage of it. Yes, at the core, you believe that good content will have a lot of consumers watching it because it's good and it's engaging. There's some partial truth to it. I just think that it's a bit of a sound bite, because it doesn't mean that 'just create good content' is the supreme strategy.
A few months ago you wrote in a column saying [media companies] can't compete on price alone — what else, besides price, do media companies need in order to stay competitive?
We [media companies] have to go back to the core we're trying to achieve, which is grow our clients' businesses. We have to focus on what's working, what will work best and then using that data to find out what's working and what's actually delivering the business outcome, whether that's short-term response or longer-term branding. It's about proving the worth of media rather than the cost. There's a huge difference between efficiency and effectiveness. We have to continue having this conversation.
In that sense, has digital proven its worth?
I think digital allows us to do a lot of fantastic things. But I just think that sometimes, we think it does every single job of a communications plan, and that's clearly not true for most campaigns. Digital allows us to do great things, but it's about digital and TV, and putting together a compelling media plan. And I do think we're starting to see that reflected in advertising plans a bit.
Are there any big changes or developments that make you feel nervous about your career transition, or any learning curve you're anticipating?
I can't say I feel nervous or unprepared for anything. But the one thing that remains true in our industry is that change is constant. And that remains true across the agencies, across the brands, across the media companies. You just have to make sure that you're allowing the agency brand to compete in the changing world.