Cottage Life expands events portfolio
The Blue Ant-owned media company has acquired the Ottawa Cottage and Backyard Show, expanding its events footprint into Eastern Ontario.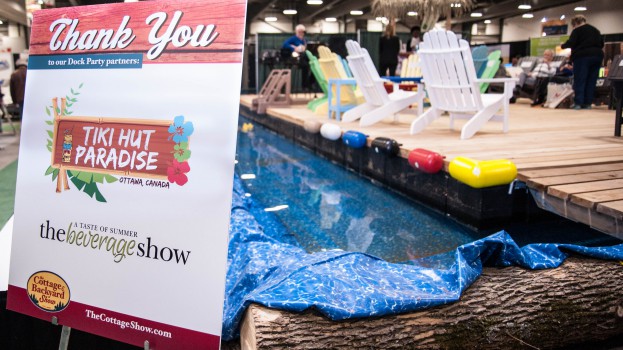 Blue Ant Media has acquired the Ottawa Cottage and Backyard Show from Caneast Shows, adding the consumer show to the events portfolio for its Cottage Life brand. The event will be operated by Blue Ant's consumer shows division.
Al Zikovitz, CEO of Cottage Life Media, told MiC that while Cottage Life has been operating consumer events for two decades now — including the Fall and Spring Cottage Life show in Toronto, the Edmonton Cottage Life and Cabin Show and the Seasons Christmas Show in Toronto — this acquisition represents several new opportunities.
First is the geographic opportunity, said Zikovitz. He said Cottage Life has been looking to cover a broader area with its events business. The Ottawa show, which plays host to more than 275 exhibitors, will represent the farthest east show for Cottage Life, and grabs key cottaging areas including the Ottawa River Valley area, the Quebec cottage area and the popular Kingston and Prince Edward County market. This represents a great opportunity for advertisers, said Zikovitz, especially since the event draws a considerable French-speaking crowd.
"It's a great chance to get the exhibitors, the sponsors and the advertisers face-to-face with the consumers," he said. "Our research shows that at our events, 70% of attendees come because they read about it in the magazine, so we know that these are our readers."
The event also represents an opportunity to reach a new audience. While all of Cottage Life's events exclusively target cottagers, the Ottawa Cottage and Backyard Show speaks to a slightly broader audience.
"There are a lot of people who don't necessarily have a cottage, but they turn their back yard into their cottage," he said, adding that many of the vendors who usually exhibit at the company's other shows can market their products (such as outdoor furniture, barbecues and landscaping) to the Ottawa show's attendees. Additionally, exhibitors such as pools and hot tubs will be featured to cater to the backyard crowd.
While he said it's not a reflection of a change in the overall Cottage Life editorial direction, it's eager to experiment with new event content that can potentially bring in new readers.
Cottage Life's print magazine sees a circulation of 68,210 per issue (six issues per year). According to the most recent Vividata rankings, its total brand footprint is 1.64 million readers per year (1.32 million from print). Readers are evenly split between male and female. Its TV channel ended 2016 with 2.27 million subscribers, down 4.69% year-over-year.
Zikovitz said revenue from the event side of Cottage Life first surpassed advertising and subscriber revenue in 2008, and said it remains the largest contributor to revenue at Cottage Life. "Profit margins in the event business are far higher than they ever will be for magazines," he said.
The next annual Ottawa Cottage and Backyard Show will take place from April 13 to 15 at the EY Centre in Ottawa.
Paul Le Guerrier, sales director for the Ottawa Cottage and Backyard Show will continue in his current role under the direction of Greg McLeod, director of consumer shows at Blue Ant Media.