Blog: Five ways to maintain strong influencer relationships
Jonathan Davids offers a plan to keep influencer relationships on the positive side.
By Jonathan Davids, Founder & CEO of Influicity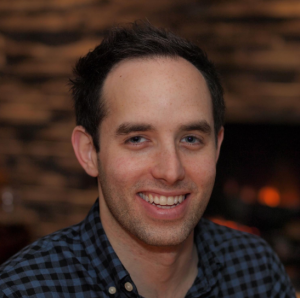 Marketers spend a lot of time strategizing about influencer selection, analytics, pricing and other tactical matters. But there's a whole other side to influencer media that doesn't get enough attention until it's too late, as headphone startup Kanoa recently learned.
Kanoa, which sold high-tech earbuds, shuttered operations without shipping very much product. Unfortunately, the most prominent sign of its passing is a scathing half-hour video left by an influencer named Cody Crouch it was working with that had little good to say about the company. Many are connecting the video to Kanoa's closure, which may be unfair as we've only heard Crouch's half of the story. However, the affair illustrates how powerful influencers have become in shaping public opinion and why brands need to properly construct their influencer policies.
After years of dealing with influencers from across the spectrum, I've come up with some ways I think are effective in helping brands minimize a potential chance of influencers going "off-script" with negative commentary.
Have a written process for choosing your influencers
We've all heard that choosing the right influencer is 90% of success — but how do we ensure we're choosing the right influencer?
A vetting protocol is critical to ensuring your influencer is the type of person you'd like to work with. Some of Influicity's large clients, say a multinational food brand, call for criminal background checks for each influencer they sign. Other clients vet influencers only to make sure there is minimal cursing within their content.
Create your own checklist and vehemently commit to following it. Are you ok with profanity? Do the influencers have to be a certain age? Do influencers need to accept an exclusivity clause?
Your criteria may change over time, but it needs to start somewhere.
Develop a trouble-shooting system
Say you have selected an influencer and, for whatever reason, you're not getting what you want from them. You should have a step-by-step process to trouble-shoot.
For example, step one might be to have a call or meeting, to discuss the wrinkles and how you can iron them out. Step two may be to revise the creative concept based on the influencer's suggestions. If it's still not working, step three might be to pay the influencer a percentage of their fee and then move on.
While this may seem obvious, we've seen numerous examples of brand managers panicking and jumping straight to cancelling the campaign, only to realize they'll still have to pay the influencer. On the other hand, when a discussion does take place, I've found influencers are quite receptive to constructive feedback.
Whatever the case, make sure you've budgeted some time and money for this type of trouble shooting.
Don't Put Words in their Mouth
There is no quicker way to rub an influencer the wrong way than to put words in their mouth. Providing brand messaging, creative direction and feedback are all part of the process. But unless you're producing a scripted series, an influencer should be free to speak in their own voice.
And remember, there's a difference between telling influencers what to say versus how to say it.
Program Management
One of the issues many brands deal with is the lack of staff to manage influencer programs. In a lot of companies, the responsibility falls to a social media manager, PR manager or even the interns. And it's usually not a dedicated role, but just one of many responsibilities that person has.
In working so closely with large brands, I can't fault them for taking time to adjust. After all, the influencer media space has grown from virtually nothing to over $2 billion in just a few years, globally.
But if brands are going to truly invest in influencers, it would be a great benefit to invest internally at the same time.
Within organizations who have done it well, there is typically one senior leader given oversight over the influencer operations — someone in marketing or communications. As well, I've seen one or two managers oversee the day-to-day operations.
Contracts Matter
It's worthwhile to take a look at your influencer agreements and ensure you've clearly laid out that paid influencers cannot speak negatively about your product. You should also define what counts as "negative" and isolate a window of time for the contract's terms.
I've seen anywhere from three to six months as the timeframe, and of course that varies with the product category and price being paid to the influencer.
Then again, if you've chosen the right influencers, they'll probably have nothing bad to say.