BBM Messenger taps Tapped for Canadian ad sales
The Toronto firm looks to monetize the messenger app's affluent, mostly urban audience.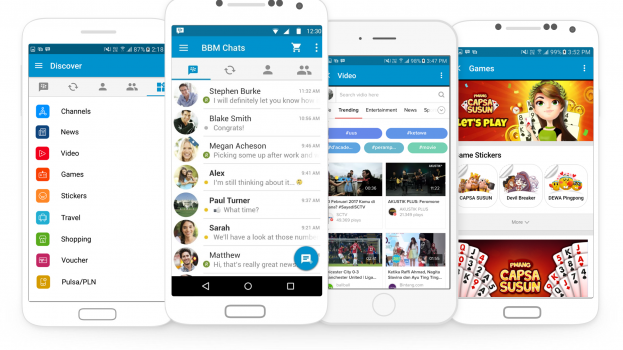 BBM Messenger has signed an exclusive ad sales partnership agreement with Tapped Mobile.
The deal will see Tapped serve as BBM's Canadian ad representative, selling standard, native and customized ad options on the messenger platform once known as BlackBerry Messenger.
According to Tapped Mobile president Jed Schneiderman, both managed and self-serve options will be available to Canadian advertisers.
The messenger was once exclusive to BlackBerry phones and was a favourite among North American business professionals. It has since been released as a consumer-facing stand-alone app on Apple and Android mobile devices.
The app  is now operated by Creative Media Works, a division of the Indonesian company PT Elang Mahkota Teknologi, which entered into a strategic partnership with BlackBerry in June 2016 to further develop the app.
According to Creative Media Works, there are currently 7.4  million registered BBM Messenger users in Canada (skewing slightly male) with an average household income of $99,000. Company figures also show that 7.5 million stickers (BBM's proprietary version of emojis that can be branded by advertisers) are sent monthly in Canada.