People Moves: AcuityAds, Groupe V and more
Blue Ant Media has also added a digital veteran to its sales team, while the former director of CJFE will oversee strategy at Vice Canada.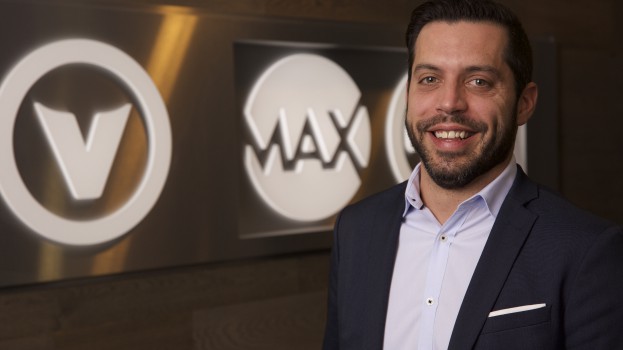 AcuityAds appoints new director of strategic partnerships
Ad tech company AcuityAds has hired former Kijiji account executive Cassidy Thedorf as its new director of strategic partnerships. Thedorf, who spent three years at the eBay-owned marketplace working closely with GroupM agencies, has also worked with Mediative handling accounts such as American Express and Ford. In her new role, Thedorf will offer ad solutions in social, video and mobile.
Sébastien Cassagnes joins Groupe V
October 2 marked the start of Sébastien Cassagnes' tenure at Groupe V Média. Cassagnes will serve as general manager of multi-market sales, directing local and regional sales for the Quebec media company. He will develop forward-looking client strategy and report directly to chief revenue officer Marc Giguère. He has worked in media sales for a decade, holding positions with Rogers Media and La Presse. He also served for one year on IAB Canada's programmatic committee.
Blue Ant Media account exec moves to Abacus
Mike Ball has joined Abacus Agency as a partner strategist in a role that will help clients quantify and achieve business objectives through Facebook's ad products. Ball has worked in sales since joining MLSE as a digital sales representative in 2001, and has also worked in the broadcast sales world, holding positions at Rogers Media and Fan 590. He's also worked with MySpace's Canadian sales unit and was part of the original Facebook Canada team, and has since worked in the social media space at both AdParlor and (most recently) Blue Ant Media.
Executive director of CJFE moves to Vice Canada
Tom Henheffer, executive director of the Canadian Journalists for Free Expression (CJFE), will take on the role of director of news and digital at Vice Canada on Oct. 10. Henheffer will have oversight of the news outlet's editorial direction and strategy for its digital verticals, and will work to bring the company's global strategy to Canada. Megan Drysdale, editorial and events coordinator, and Duncan Pike, campaigns and advocacy coordinator, will succeed him as CJFE's co-directors. Henheffer will stay on as a member of the board of directors and executive committee.