Big Bang carries the week again: Numeris
CTV lands one-two punch with Canada's favourite sitcom and The Good Doctor and Global's Survivor rounding out the top three.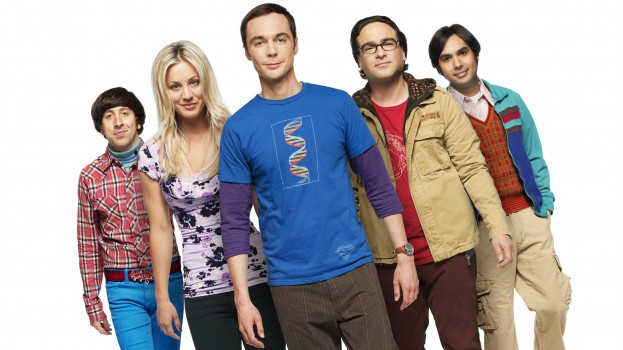 The Big Bang gang kept the ratings coming for its second week of broadcast. Following the successful return of The Big Bang Theory on CTV in the last week of September, the sitcom took the top spot Canada-wide for the week of Oct. 2 to Oct. 8 among single-night broadcasts, according to Numeris.
It likewise carried the highest average-minute audience (2+) in Calgary, as well as for Montreal's anglophone viewers. In other Anglophone markets, it was Hockey Night in Canada that took the lead, which hit a four-year high in ratings for its season premiere.
While Numeris's previous report (Sept. 25 to Oct. 1) saw Big Bang's prequel, Young Sheldon, following close on predecessor's heels in the ratings, Young Sheldon did not air a new episode in this measured period (and will return to the airwaves Nov. 2). The Good Doctor found itself number-two nationally and among the top five in several local markets, giving CTV a few one-two punches across the board.
The last week of September also saw several season premiers – NCIS, Bull and Grey's Anatomy – fail to crack the national top five. However, NCIS ranked fourth nationally last week with 1.95 million viewers with Bull close behind at 1.91 million. Survivor sneaked in above them both at 2.04 million.
In the Francophone market, TVA's reality competition series La voix junior continued to lead the pack for the third straight week.
Canada
1. The Big Bang Theory on CTV Monday at 8 p.m. – 3.11 million viewers
2. The Good Doctor on CTV Monday at 10 p.m. – 2.65 million viewers
3. Survivor on Global Wednesday at 8 p.m. – 2.04 million viewers
4. NCIS on Global Tuesday at 8 p.m. – 1.95 million viewers
5. Bull on Global Tuesday at 9 p.m. – 1.91 million viewers
Montreal (Anglophone)
1. The Big Bang Theory on CTV Monday at 8 p.m. – 108,000 viewers
2. The Good Doctor on CTV Monday at 10 p.m. – 105,000 viewers
3. The Gifted on CTV Monday at 9 p.m. – 96,000 viewers
4. This Is Us on CTV Tuesday at 9 p.m. – 91,000 viewers
5. Grey's Anatomy on CTV Thursday at 8:00 p.m. – 80,000 viewers
Quebec (francophone)
1. La Voix Junior on TVA Sunday at 7 p.m. – 1.85 million viewers
2. Unité 9 on SRC Tuesday at 8 p.m. – 1.61 million viewers
3. L'Échappée on TVA Monday at 8 p.m. – 1.24 million viewers
4. District 31 on SRC Monday – Thursday at 7 p.m. – 1.24 million viewers
5. Boomerang on TVA Monday at 7:30 p.m. – 1.21 million viewers
Toronto/Hamilton
1. Hockey Night In Canada on CBC Saturday at 7:22 p.m.– 708,000 viewers
2. The Big Bang Theory on CTV Monday at 8 p.m. – 693,000 viewers
3. The Good Doctor on CTV Monday at 10:00 p.m. – 570,000 viewers
4. Bull on Global Tuesday at 9 p.m. – 466,000 viewers
5. NHL Hockey on Sportsnet Wednesday at 7:18 p.m. – 463,000 viewers
Edmonton
1. NHL Hockey on Sportsnet Wednesday at 8:18 p.m. – 195,000 viewers
2. The Big Bang Theory on CTV Monday at 9 p.m. – 189,000 viewers
3. Hockey Night In Canada on CBC Saturday at 8:05 p.m. – 156,000 viewers
4. HockeyCentral on Sportsnet Wednesday at 7:51 – 138,000 viewers
5. The Gifted on CTV Monday at 10:00 p.m. – 96,000
Calgary
1. The Big Bang Theory on CTV Calgary Monday at 9 p.m. – 168,000 viewers
2. The Good Doctor on CTV Monday at 8:01 p.m. – 125,000 viewers
3. NCIS on Global Tuesday at 9 p.m. – 122,000 viewers
4. Grey's Anatomy on CTV Thursday at 9 p.m. – 105,000 viewers
5. NHL Hockey on Sportsnet Wednesday at 8:18 – 104,000 viewers
Vancouver/Victoria
1 Hockey Night In Canada on CBC Saturday at 7:05 p.m. – 244,000 viewers
2 The Good Doctor on CTV Monday at 10:01 p.m. – 201,000 viewers
3 Survivor on Global Wednesday at 8:00 p.m. – 191,000 viewers
4 The Big Bang Theory on CTV Monday at 8:00 – 189,000 viewers
5 NCIS on Global Tuesday at 8:00 – 153,000 viewers