Acura Dealers drive to the top: Media Monitors
The auto industry remains dominant in Toronto, while CTV goes big in Montreal.
The Acura Dealers Association bought the most radio advertising in Toronto for the week, rising up from #3 to become the new top buyer in the radio industry for the week of  Oct. 23 to 29, according to new Media Monitors data.
Following Acura was Honda, which rose up from #4. Pizza Pizza fell one spot to #3. Rounding out the top five were Sunwing Vacations (up from #14) and the Home Depot (up from #23). There were no new entrants in the top 10 this past week.
Car and truck dealer associations was once again the highest buying category in the city, although there were fewer spots purchased this week (3,831) than last week (4,141).
In Montreal, CTV was back on top, pulling up from #31 the previous week. Retailer Hudson's Bay fell one spot to #2, as did RBC Royal Bank and decor retailer Brault & Martineau, which landed at #3 and #4, respectively.
The last spot in the top-five was filled by Shoppers Drug Mart, a new entrant to the list. Also new to the list were the Ford Dealer Association and Corbeil Appliances, entering the list at #6 and #8.
Toronto
By brand: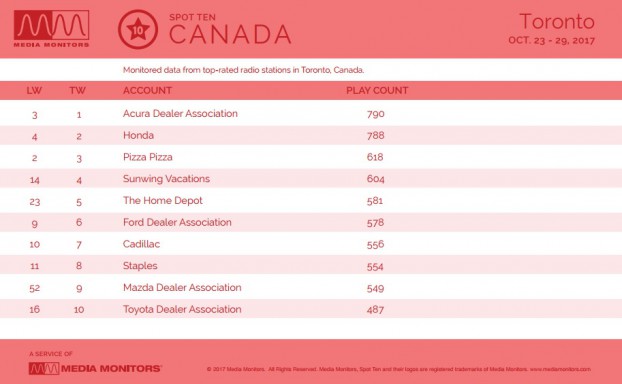 By category: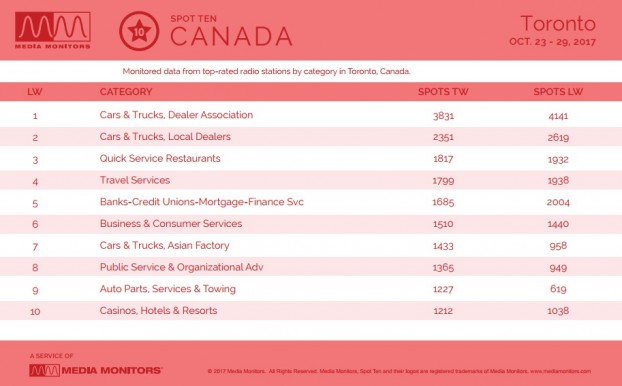 Montreal
By brand: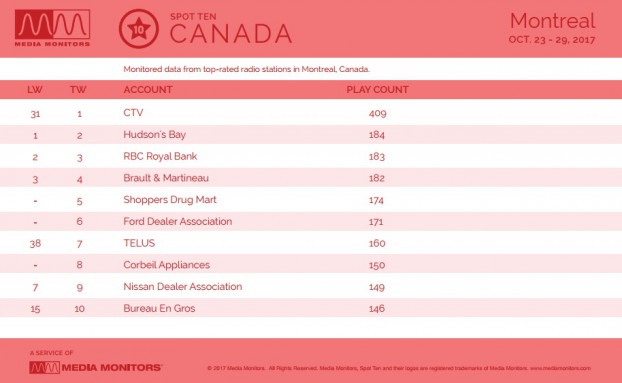 By category: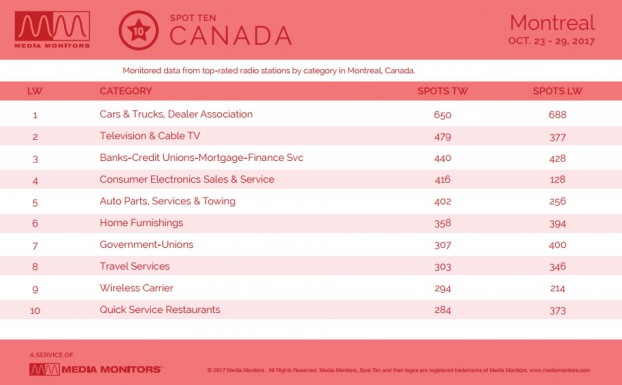 Image courtesy of Unsplash