Spotted! Twentieth Century Fox wraps up a new strategy
the entertainment company is adding a new layer to its marketing plan for Ferdinand and The Greatest Showman. Literally.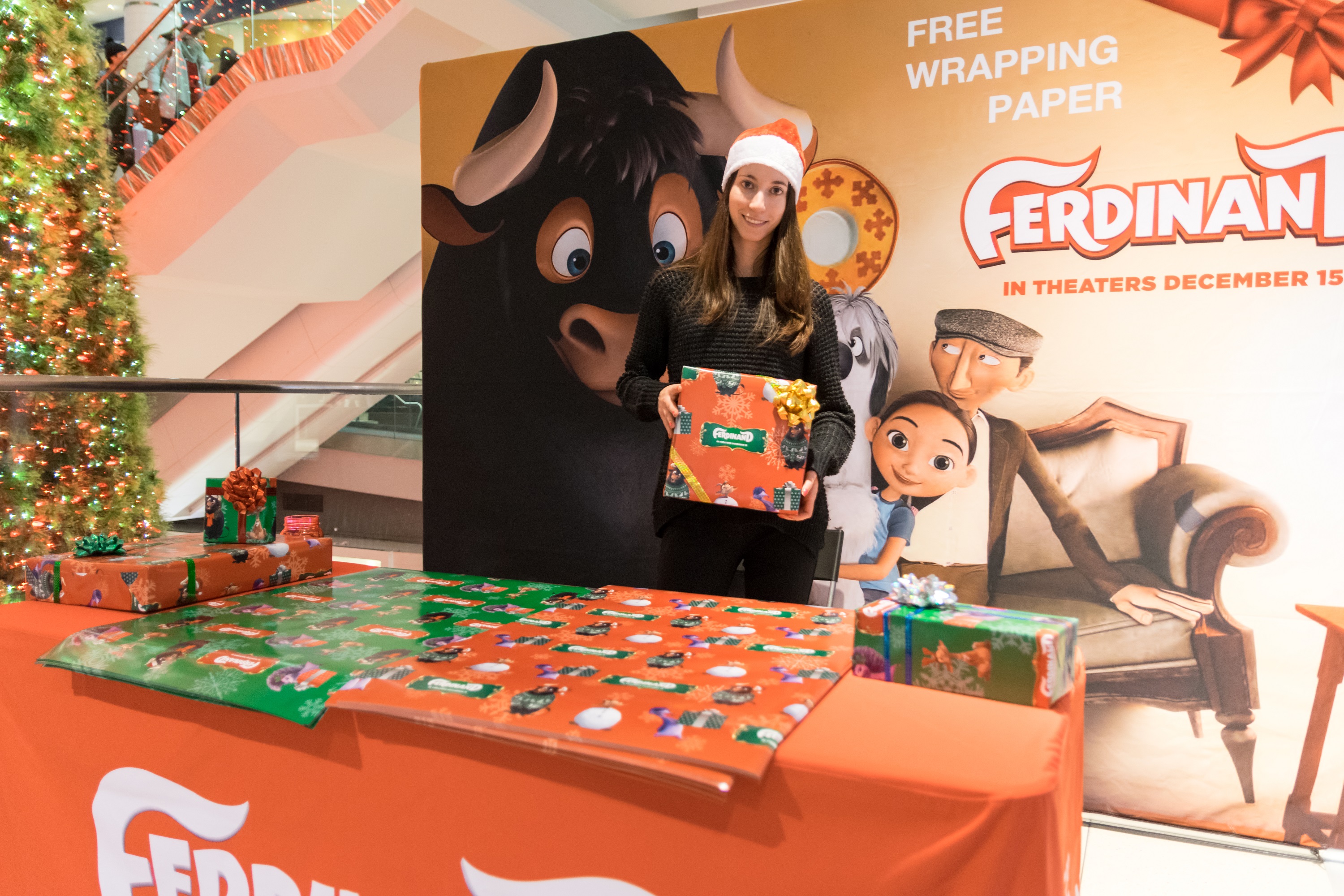 Twentieth Century Fox is promoting two of its holiday-season films — the kid-friendly animated feature Ferdinand and the circus drama The Greatest Showman — through all the typical avenues: out-of-home, radio, television and digital. But in an effort to bring both movies top-of-mind during the holiday season, it's adding a new layer to the strategy. Literally.
The entertainment company is placing brand reps at the CF Toronto Eaton Centre near its famous Christmas tree, handing out free lengths of wrapping paper themed after both films. While the reps can't officially wrap gifts purchased (the mall has its own official wrapping station), visuals from the films, including trailer clips, were added in order to draw attention to the activation.
Twentieth Century Fox worked with Zenith on media, while the experiential strategy was devised by Eat It Up Media.
Costas Andreopoulos, VP of marketing at Twentieth Century Fox Canada, told MiC that using the mall was an obvious way to engage with passers-by. But he said the "seasonality" of the films helped shape the strategy as well. "Particularly for The Greatest Showman, it's a very Christmas-y kind of film with a very positive message… Lots of people go to the movies as a family during the holidays, and we though this was a great way to tie into the family element."
The gift wrap giveaway will be up until Dec. 17. The activation is being promoted on Twentieth Century Fox Canada and Eat It Up Media's social channels.