Judy Davey on trust, simsub and where TV goes from here
The ACA's VP of media policy and marketing capabilities says TV still has a lot to be proud for — but there are changes she'd like to see down the road.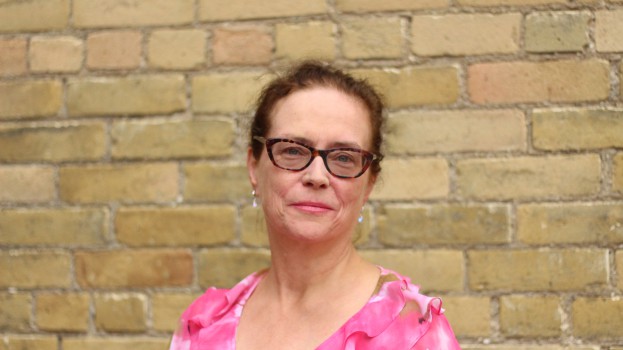 MiC is looking back at the issues and trends of 2017 with some of the brightest minds in the business, discussing what shaped the industry over the last 365 days, what baggage the business will carry into 2018 and what they hope will change in the months ahead. Read our previous interviews in the series here.
As themes of trust, transparency and brand safety arise in the world of digital advertising, it's allowed Canada's broadcasters to unite with a rallying cry: television is not dead. Early data in the fall showed that ad sales for Canada's four major networks were up year-over-year, and studies show that the average Canadian watches plenty more TV than the industry assumes.
But projections still show that ad spend on TV is set to go down year-over-year, and the industry has still seen layoffs in the television sector to offset declining ad revenue.
But Judy Davey, VP of media policy and marketing capabilities at the Association of Canadian Advertisers, is still among those with high hopes for television. As she works closely with advertisers and industry organizations to get insights into their media investments, she says there's more than enough hope for television yet.
Which is not to say that Davey doesn't want to see changes in the television industry.
This interview has been condensed for length and clarity.
What were some watershed moments for television this year?
On the positive side, there was particularly strong Canadian content this year — productions like Mary Kills People, Alias Grace, Bad Blood, and some shows that were filmed here too, like the Handmaid's Tale, Suits and Fargo. I think it's really important as we continue to work in a global environment that Canadian productions can shine through.
How about on the not-so-great side of 2017?
We really would like to see the CRTC reverse the decision they made on [simsub] for the Super Bowl. For us, it's just the tip of the iceberg. It's really, really bad for Bell [Media], and it was bad for Canadian consumers as well, because it allowed them to see commercials that didn't pass the standards that we have here in Canada. There are implications beyond the Super Bowl alone if this goes to the rest of the programs that are simultaneously substituted. The CRTC website often has quotes on why simultaneous substitution is good, and yet they chose to ignore that. It would be disastrous for the entire broadcast ecosystem if simultaneous substitution went away. We've appeared as a support with ACTRA as intervenors in the court proceedings. Hopefully we'll hear a positive decision soon.
Is there any sense of a timeline on that?
A couple of months ago, the judges said that they understood the importance of a timely decision… and it's now December and we don't have one. Hopefully it's iminent.
Let's talk about television and trust. Brand safety. With all the controversy around digital, it's possibly given TV a bit of fuel. Do you think that message is getting across to advertisers?
Yes, television has long been a media that has been trusted. Year-over-year, Ad Standards do surveys on our very own Canadians trust with advertising, and ThinkTV as well. Year-over-year, TV continues to produce strong results. There's been a lot of negative, unfortunately, on the digital side — people pulling their ads from various platforms, and some say that they have increased their spend on television.
When we spoke earlier this year for the strategy complaint line, you were really hoping that commercial minute audiences would be implemented for advertisers. Has there been any progress on that, or are you still advocating for it?
It is something that we are still very much advocating for. We believe it's super important for advertisers. Commercial minutes should be the currency for television. The average for a program is very different from the average for a commercial, so we believe that advertisers should be very much paying for who's actually watching their ads.
What are some of the other items on your holiday wish list for the TV industry?
We believe that Numeris and Vividata should both apply for MRC accreditation. Similar services in the U.S. have gone through the process. As we continue to compete in a global environment, we believe that global standards should be applied.
One of the things that's particularly annoying for us is that we believe that there should be frequency caps on specialty channels. The number of times you'll see the same station promotion or same commercial over and over again is nuts. It's really not doing the media any service.
The CRTC mandated the establishment of a set-top box committee. That has taken place, and there have been meetings, but in our ideal world, we would have a place on that committee. It is after all advertising that fuels the system.
One of the things that irk us, is we would like to see post-buy reports filed immediately after a campaign, using ratings that were delivered on the actual day that the campaign was aired. Right now on specialty, they don't post until the campaign is over. In a time of real-time everything, we need to be faster. The television infrastructure and back-ends are just archaic.