The Sheldon Cooper duo strikes again: Numeris
The Good Doctor was on leave for the week, leaving Young Sheldon to take #2 in most markets.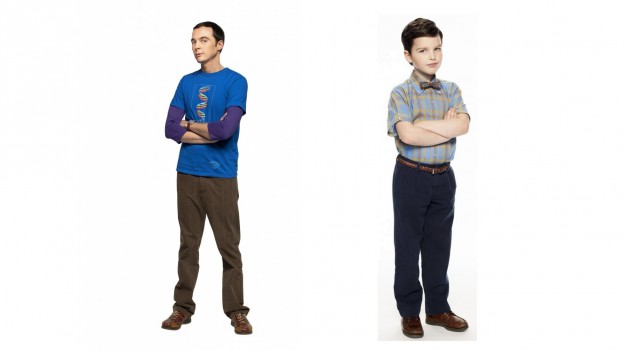 CTV's The Big Bang Theory has continued its undefeated streak as the most-watched single-night TV program of the week. From Dec. 11 to 17, the comedy easily took the highest average-minute audience among Anglophone viewers, grabbing 3.27 million viewers (up from 3.05 million).
With The Good Doctor shelved for the week, Young Sheldon crept into second place with 2.55 million viewers (up from 2.33 million the previous week), joining "old" Sheldon at the top. Young Sheldon was followed by three Global series – Survivor, Bull and NCIS – filling out the top.
The two Sheldon series took the top two spots in every Anglophone market (with Big Bang at #1 everywhere), with the exception of Vancouver. There, Young Sheldon took the fourth spot while Bull landed at #2.
With reality competition series La voix junior concluded for the season, the Quebec market instead turned to Les enfants de la télé, which took an average of 1.4 million viewers. The rest of the top five in the region pulled in fewer than one million viewers, representing a slight decline from the rest of the season.
Canada
1. The Big Bang Theory on CTV Thursday at 8 p.m.: 3.27 million viewers
2. Young Sheldon on CTV Thursday at 8:31 p.m.: 2.56 million viewers
3. Survivor on Global Wednesday at 8 p.m.: 2.16 million viewers
4. Bull on Global Tuesday at 9 p.m.: 1.99 million viewers
5. NCIS on Global Tuesday at 8 p.m.: 1.92 million viewers
Montreal (Anglophone)
1. The Big Bang Theory on CTV Thursday at 8 p.m.: 114,000 viewers
2. Young Sheldon on CTV Thursday at 8:30 p.m.: 84,000 viewers
3T. The Indian Detective on CTV Thursday at 9:01 p.m.: 74,000 viewers
3T. Hockey Night in Canada on CBC Saturday at 7:18 p.m.: 74,000 viewers
5. Lucifer on CTV Monday at 8 p.m.: 64,000 viewers
Quebec (Francophone)
1. Les enfants de la télé on SRC Wednesday at 8 p.m.: 1.13 million viewers
2. La poule aux oeufs d'or on TVA Wendesday at 7:30 p.m.: 997,000 viewers
3. Occupation double Bali on V Sunday at 6:30 p.m.: 865,000 viewers
4. Histoire vraie on TVA Wednesday at 8 p.m.: 824,000 viewers
5. Vlog on TVA Sunday at 6:30 p.m.: 810,000 viewers
Toronto/Hamilton
1. The Big Bang Theory on CTV Thursday at 8 p.m.: 803,000 viewers
2. Young Sheldon on CTV Thursday at 8:30 p.m.: 587,000 viewers
3. Survivor on Global Wednesday at 8 p.m.: 495,000 viewers
4. Bull on Global Tuesday at 9 p.m.: 460,000 viewers
5. Designated Survivor on CTV Wednesday at 10 p.m.: 452,000 viewers
Edmonton
1. The Big Bang Theory on Thursday at 9 p.m.: 144,000 viewers
2. Young Sheldon on CTV Thursday at 9:31 p.m.: 113,000 viewers
3. MacGyver on Global Friday at 9 p.m.: 96,000 viewers
4. The Curse of Oak Island on History Sunday at 10 p.m.: 92,000 viewers
5. Hawaii Five-O on Global Friday at 8 p.m.: 80,000 viewers
Calgary
1. The Big Bang Theory on CTV Thursday at 9 p.m.: 134,000 viewers
2. Young Sheldon on CTV Thursday at 8:31 p.m.: 112,000 viewers
3. NCIS on Global Tuesday at 9 p.m.: 107,000 viewers
4. Flames vs. Wild on Sportsnet Tuesday at 6:09 p.m.: 104,000 views
5. Bull on Global Tuesday at 10 p.m.: 93,000 viewers
Vancouver/Victoria
1. The Big Bang Theory on CTV Thursday at 8 p.m.: 210,000 viewers
2. Bull  on Global Tuesday at 9 p.m.: 198,000 viewers
3. NCIS on Global Tuesday at 8 p.m.: 168,000 viewers
4. Young Sheldon on CTV Thursday at 9:31 p.m.: 163,000 viewers
5. NCIS: New Orleans on Global Tuesday at 10 p.m.: 162,000 viewers