Spotted! A paw-pup pop-up!
Cadillac Fairview invited passersby to put their life on "paws."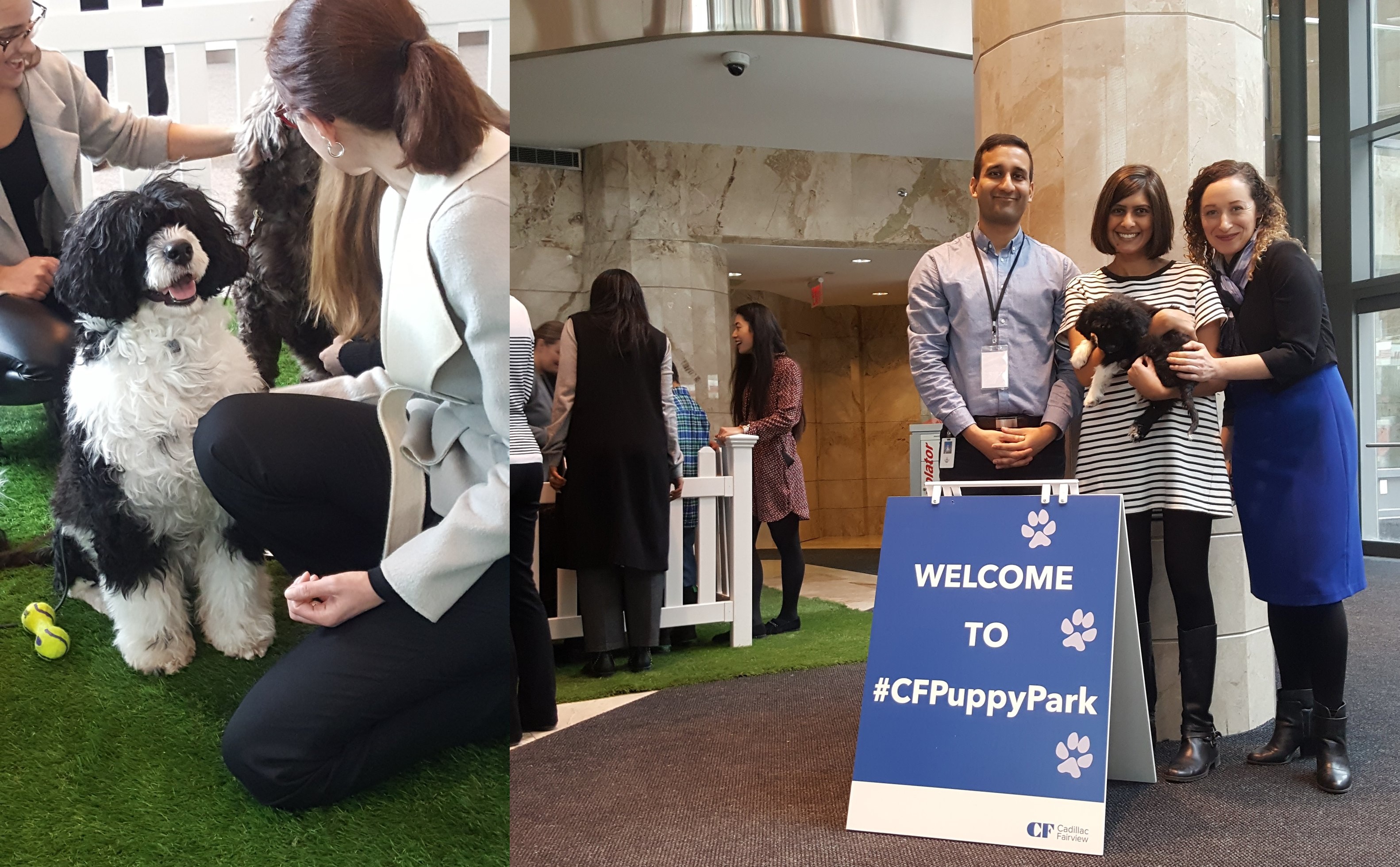 Sometimes, when times are hard, it's best to take a pause. Or, rather, take a paw.
In a bid to build brand affinity with the public, Cadillac Fairview marked Jan. 15 (the day known as "Blue Monday" for its cold weather, dark days and general depressing atmosphere) by hosting three indoor "puppy parks" at its various office towers in downtown Toronto, including that adjacent to the CF Toronto Eaton Centre, the city's busiest shopping mall.
Employees and passers by were invited to take some time for themselves and roll around in the (artificial) grass with a pack of puppers. On top of the volunteer dogs and puppies that were there to provide people with a bit of respite, CF also engaged in an influencer strategy (or in its words, a "dogfluencer" strategy) by engaging some Insta-famous Canadian dogs, including Elvis Pawsley the corgi (34,800 followers on Instagram) and Violet the French bulldog (24,500 followers), both of whom made appearances at the towers among their less-famous counterparts.
The company worked with North Strategic on influencer relations, PR and overall execution.
While the experience was meant largely as a mood booster for Cadillac Fairview's tenants, it was open to anyone to come in and grab some quality time with a pooch.
Representatives from CF also toured the local media circuit with the pups, appearing on morning programs on Global, CBC and others. Karen Jalon, senior director of sustainability and energy management at Cadillac Fairview, told MiC the company will also create and package video content from the event, to be boosted across CF's various social properties.
She said the open nature of the event, as well as the traditional and social media content that resulted from it, is an opportunity for CF to build brand affinity with the public. "This is our first time doing an activation like this, but it is a huge part of our identity to bring these kinds of initiatives forward," she said.
As part of the activation, CF also donated $5,000 to CAMH's pet therapy program.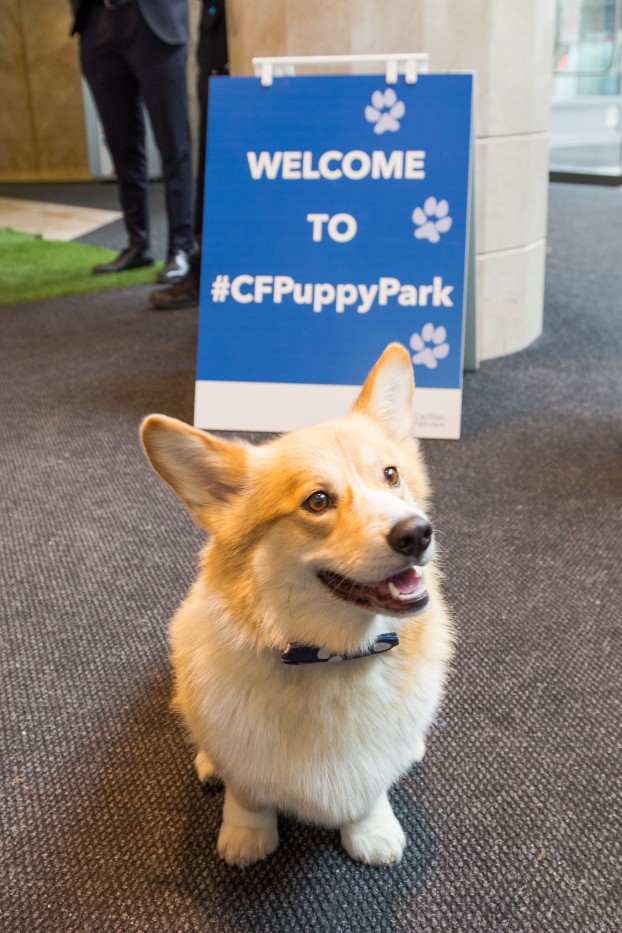 Photo credits: Shane Fester