Elle Canada, Elle Quebec launch new retail strategy
Editor Julie Buchigner said the new custom content approach is indicative of modern editorial times.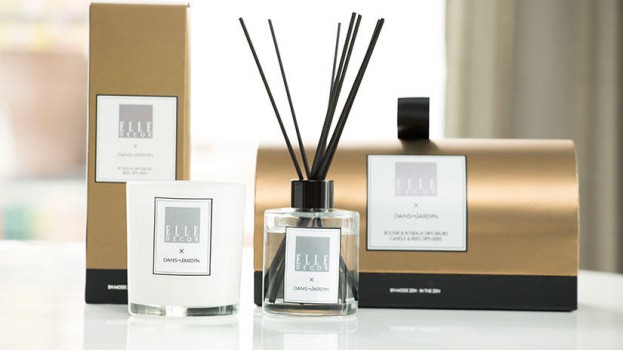 Elle Canada and Elle Quebec have found a new way to reach readers (and potential readers): in the home fragrance aisle.
In pairing with Quebec-based health and beauty manufacturer Dans un jardin, the TVA-owned publications have launched a collaborative line of home fragrances to be sold at 51 Dans un jardin stores in Quebec, in Shoppers Drug Mart stores across Canada and online.
The limited-edition collection, which includes diffusers, oils and candles, launched Jan. 22.
Julie Buchigner, editor-in-chief of Elle Quebec, said reaching readers in stores is an increasingly important part of the Elle brand. "There's a million ways to talk to customers," she said. "Lifestyle is a major pillar for us, almost as large as fashion and beauty."
The collaboration will be promoted throughout Elle Canada and Elle Quebec through ad placements and custom content.
The collaborative collection is a new advertising option that Buchigner said is indicative of modern editorial times. "One of the biggest challenges right now for editors-in-chiefs is that, traditionally, you'd have a publisher establish the sales relationships and maybe, if they need, to relay it to the editorial team," she said. "Today, the advertisers want to speak directly to the editorial team. They want content for their media plan, and that's what we specialize in."
The approach is similar to the one Elle Canada took last year when it partnered with Lise Watier Cosmetics to design a limited-edition fall collection of makeup. Buchigner said the cosmetics brand promoted the partnership through paid media in both Elle's properties and others. She said she expects that Dans un jardin will promote the partnership through numerous paid and earned media channels.