Spotted! Bottled air for sale
Enercare's phony holiday pop-up marked the beginning of a full product awareness and education campaign.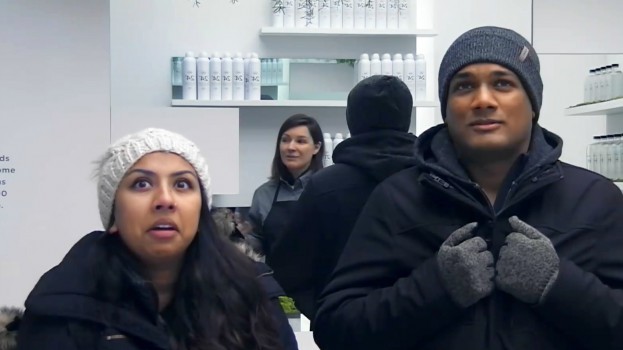 It's not rare to find a trendy brand pop-up in Toronto selling an artisanal version of a familiar product — perhaps ice cream or instant coffee or even cat food. These high-end pop-ups are especially common around the Holiday Market in the city's Distillery District.
But this past year at the annual market, one pop-up called Kare Boutique pushed that envelope by selling artisanal air and water.
From tasting samples to misting and blasts of air to the face, customers were asked if they felt, tasted and smelled the difference of the high-end "products," and were told about their health benefits in the same way one might sample a face cream or detoxifying tea.
The real brand behind the activation has now stepped forward. Home services provider Enercare used it to promote consumer education about water and air quality in the home. It was the company's first foray into experiential  marketing.
"This category, as you can imagine, is all about technicians and trucks," said Roehl Sanchez, CCO and partner at the Bimm agency, which worked with Enercare to execute the activation. "This was all about playing to a different angle to get people's attention… When you frame it from the angle of someone's personal health, that's something people care about."
The point of the pop-up wasn't to convert customers, said Sanchez, and no actual salespeople were present. The goal was to increase product awareness and education.
After activatng for the lsat three days of the Distillery's market in December, Sanchez says the full campaign is set to begin.
There will be boosted social and digital ads, as well as influencer engagement with health blogger and speaker Bryce Wylde.
Media relations and social strategy was handled by North Strategic.