Twitter, CBC sign unique Olympic streaming deal
Canada is the first country with an officially sanctioned live Twitter stream of Olympic competition.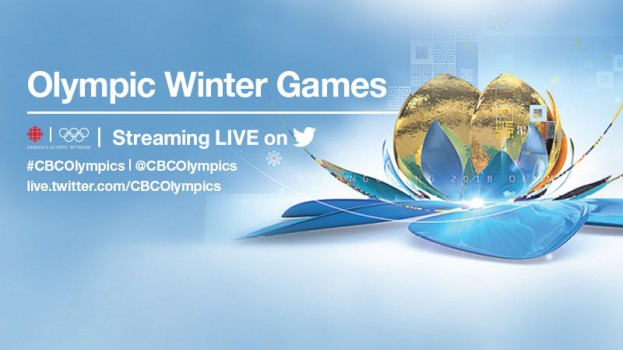 CBC and Radio-Canada have previously used their Twitter channels to show Olympic highlights. But a new deal announced Wednesday between the pubcasters and Twitter Canada will mark the first time anyone in the world can watch events officially live-streamed through the social service.
Starting with this morning's opening ceremonies, CBC became the only official PyeongChang 2018 broadcaster able to live-stream events from the games on Twitter. Hockey, curling, alpine skiing, bobsleigh and speed skating are among the upcoming competitions that will be streamed (although CBC says the schedule is subject to change).
"We've carefully selected the events we believe will trend naturally on Twitter, and will continue to monitor and optimize these events, so Canadians can watch relevant, high profile events live on Twitter," said Mark Thomas, associate director of sports partnerships for CBC & Radio-Canada. "In addition, we'll be providing Canadians will hundreds of near real-time highlights of all the best moments from the Games, to fully compliment our platform strategy. "
Christopher Doyle, head of sports at Twitter Canada, said in a blog post Wednesday that "top Canadian brands" would appear around the Twitter content with "unique integrations." Details on how advertisers could integrate on Twitter have not been released, but Thomas said the pubcaster has been working with the Games' official sponsors to leverage the globally unique feed.
CBC's clips and highlights will be made available to advertisers through Twitter's Amplify program.
The two main venues for the live streams – @cbcolympics and @rc_sports – have approximately 200,000 and 24,600 followers, respectively.