The Super Bowl takes the week: Numeris
Pre- and post-game coverage generally out-performed the big game regionally.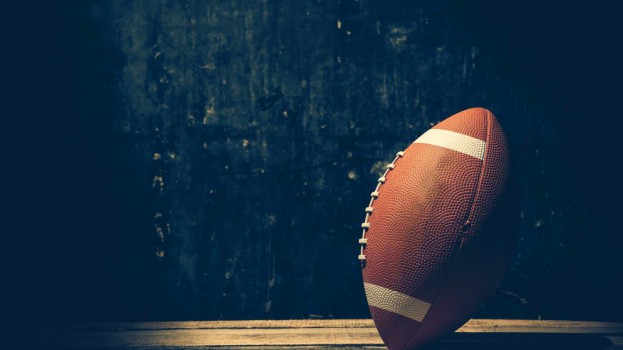 The Super Bowl may have again fallen short of Bell Media's viewer expectations (which it attributes to the CRTC's sim sub decision), but CTV's broadcast of the big game still won the week with the highest average-minute audience of all single-night programs for the week of Jan. 29 to Feb. 4.
In total, the Super Bowl brought in 4.47 million viewers, up slightly from its seven-day total of 4.4 million last year.
The Super Bowl, along with its post- and pre-game broadcasts, hold the honours of being the only programs to unseat a new episode of The Big Bang Theory as the top weekly show so far this season. Sheldon and the gang came in fourth with 3.42 million viewers. That was followed closely by Young Sheldon at 2.85 million.
CTV's drama This is Us benefited from its coveted special spot for the week — directly after the Super Bowl — and saw a jump in views from last week (1.95 million up from 1.56 million), but just barely missed the top-five, coming in sixth. It did, however, crack the top-five in some markets including Vancouver, Edmonton,
As for the Super Bowl's regional performance, the match itself was topped by pre- and post-game coverage in most markets, as well as some scripted content such as Big Bang, Young Sheldon and This is Us. The only market where the game itself took the top spot was Toronto/Hamilton (where it earned nearly one million average viewers).
In Edmonton, which also saw a tight NHL match between the Oilers and the Avalanches that week, the Super Bowl didn't even crack the top-five.
Numeris has stated that Quebec numbers are not yet confirmed but will be issued soon, therefore MiC has not included the Quebec (Francophone) rankings for the week. We will update when the numbers become available.
Canada
1. NFL Super Bowl on CTV Sunday at 6:31 p.m.: 4.47 million viewers
2. NFL Super Bowl Post-Game on CTV Sunday at 10:19 p.m.: 4.23 million viewers
3. NFL Super Bowl Pre-Game on CTV Sunday at 6 p.m.: 4.14 million viewers
4. The Big Bang Theory on CTV Thursday at 8 p.m.: 3.42 million viewers
5. Young Sheldon on CTV Thursday at 8:31 p.m.: 2.85 million viewers
Montreal (Anglophone)
1. NFL Super Bowl Pre-Game on CTV Sunday at 6 p.m.: 170,000 viewers
2. NFL Super Bowl Post-Game on CTV Sunday at 10:19 p.m.: 162,000 viewers
3. NFL Super Bowl on CTV Sunday at 6:31 p.m.: 126,000 viewers
4. The Big Bang Theory on CTV Thursday at 8 p.m.: 109,000 viewers
5. This Is Us on CTV Tuesday at 9 p.m.: 103,000 viewers
Toronto/Hamilton
1. NFL Super Bowl on CTV Sunday at 6:31 p.m.: 998,000 viewers
2. NFL Super Bowl Post-Game on CTV Sunday at 10:19 p.m.: 960,000 viewers
3. NFL Super Bowl Pre-Game on CTV Sunday at 6 p.m.: 948,000 viewers
4. The Big Bang Theory on CTV Thursday at 8 p.m.: 762,000 viewers
5. Young Sheldon on CTV Thursday at 8:31 p.m.: 569,000 viewers
Edmonton
1. NFL Super Bowl Post-Game on CTV Sunday at 8:19 p.m.: 171,000 viewers
2. The Big Bang Theory on CTV Thursday at 9 p.m.: 151,000 viewers
3. Oilvers vs. Avalanches on Sportsnet Thursday at 7:13 p.m.: 149,000 viewers
4. NFL Super Bowl Pre-Game on CTV Sunday at 4 p.m.: 124,000 viewers
5. This is Us on CTV Sunday at 8:46 p.m.: 112,000 viewers
Calgary
1. The Big Bang Theory on CTV Thursday at 9 p.m.: 179,000 viewers
2. NFL Super Bowl Post-Game on CTV Sunday at 8:10 p.m.: 174,000 viewers
3. NFL Super Bowl Pre-Game on CTV Sunday at 4 p.m.: 153,000 viewers
4. Young Sheldon on CTV Thursday at 9:31 p.m.: 147,000 viewers
5. NFL Super Bowl on CTV Sunday at 4:31 p.m.: 146,000 viewers
Vancouver/Victoria
1. NFL Super Bowl Post-Game on CTV Sunday at 7:19 p.m.: 438,000 viewers
2. NFL Super Bowl Pre-Game on CTV Sunday at 3 p.m.: 421,000 viewers
3. NFL Super Bowl on CTV Sunday at 3:31 p.m.: 327,000 viewers
4. The Big Bang Theory on CTV Thursday at 8 p.m.: 199,000 viewers
5. This is Us on CTV Sunday at 7:46 p.m.: 170,000 viewers