ICYMI: Four new originals from Corus
Plus, Instagram changes its feed (again) and Birks partners with a mobile app to grow in the Chinese market.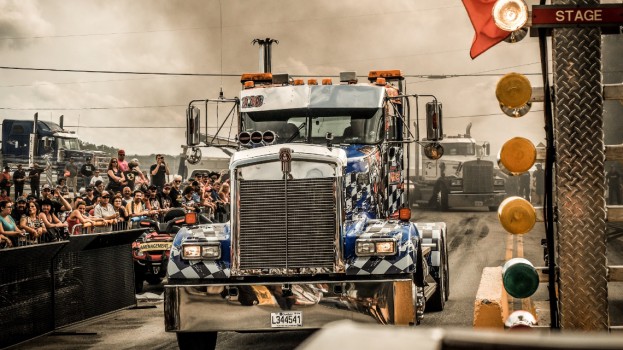 Corus unveils three originals
Corus Studios has greenlit four original series ahead of next month's MIPTV, a global television distribution event in France. World Without (9 x 60 minutes) explores the idea of what the world would look like if a certain country's history was erased. The show is an extension of the The World Without Canada (which aired on History last May) but now focuses on the U.K., U.S., Italy, China, Germany and France.
Also greenlit for History are Big Rig Warriors (10 x 30 minutes), which follows five truckers as they participate in races across the U.S., and Rust Valley Restorers (8 x 60 minutes), following the team behind a car restoration shop in the Rocky Mountains. There are no set premiere dates for these series.
In a separate announcement, Corus revealed it is has greenlit a new fashion series for its lifestyle channel Slice. Stitched (12 x 60 minutes) is a competition series that sees designers race against the clock to create ambitious outfits inspired by unique concepts. The series stars Canadian fashion model Kim Cloutier, style expert Joe Zee and ELLE Canada's editor-in-chief Vanessa Craft as judges. It will premiere in fall 2018.
Instagram brings (some) chronology back to feed
Instagram isn't switching its algorithmic feed back to a chronological one just yet, but the social network is testing a new feature that lets users refresh when they want (rather than refreshing automatically). The button will automatically lead the user to a new post at the top, not a post that was pushed to the top algorithmically. It's also altering its algorithm to make newer posts more likely to appear first in feed. Instagram says these changes are  based on user feedback.
Birks partners with U-Plan in a bid to appeal to Chinese market
Canadian luxury retailer Birks has partnered with cross-border marketing platform U-Plan. The platform uses geo-fencing to market and serve instant discounts for cross-border consumption. Jean-Christophe Bédos, president and CEO of the Birks Group, said the partnership will be especially beneficial for Birks' Chinese customers. Cardholders will have the ability to utilize U-Plan by accessing QR code gift certificates on the mobile apps of UnionPay International, as well as Chinese issuing banks such as Bank of China and China Merchant Bank.
Pictured: Rust Valley Restorers