Torstar courts national advertisers with Metro rebrand
Metro's free daily newspapers in Vancouver, Calgary, Edmonton, Toronto and Halifax will soon be known as StarMetro.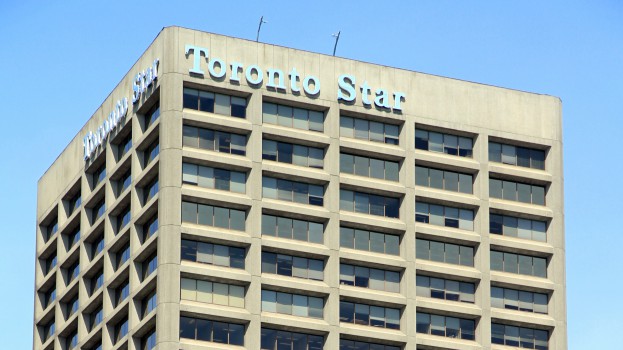 Torstar is rebranding its Metro newspapers and expanding their operations in their Western markets.
Beginning April 10, Metro's free daily newspapers in Vancouver, Calgary, Edmonton, Toronto and Halifax will rebrand from Metro to StarMetro.
Metro's online readers at MetroNews.ca in each of those cities will be redirected to a city-specific version of TheStar.com that will feature regional news with national and international content from the Toronto Star mixed in. (Consumers outside of those markets will be directed to a national version of TheStar.com.)
Torstar said the move is part of an effort to improve local news. CRO Claude Galipeau told MiC the company conducted quantitative and qualitative research and determined that there was a "white space" for local-focused news reporting in those markets.
When asked if the company had any reservations about investing more in traditional news products at a time when community papers are closing down (including 24 former Torstar papers that were sold to Postmedia and subsequently shut down in November), Galipeau said it was the exact opposite.
"I don't think we could have picked a bigger context in time," he said. "People are wondering, 'What's the correct news?' In the context of fake news, what's a credible piece of reporting?"
Torstar has also staffed up the papers in Western Canada, adding 20 new journalists.
However, these changes follow the closure of two Metro-branded papers in Ottawa and Winnipeg after they were acquired by Postmedia in the November swap (during which Torstar also shuttered two of Postmedia's competing 24 Hours free dailies).
Galipeau said the Toronto Star has typically done very well in the non-Toronto markets, and TheStar.com had a bigger audience than MetroNews.ca in Vancouver. "We saw an opening to put these audiences together on one platform."
The last year saw several rounds of layoffs for the media company as well as the discontinuation of the Toronto Star's intern program, which typically employs 10 people per year (which cost the paper a reported $500,000 annually).
Galipeau said the changes to Metro's print and digital properties create more opportunities for national advertisers. "They can now have a national platform digitally, as well as a very strong local presence in print."
He added that Torstar plans to roll out more data capabilities for its print and digital products as time goes on and the products become more refined.
Torstar also recently changed the way it reports its national and local news businesses in fiscal results. Previously, it divided its content into Star Media Group and Metroland Media Group. In its last quarterly report, the company began reporting the "daily brands segments" and "community brands segments," moving dailies such as the Waterloo Region Record and the Hamilton Spectator into the same segment as the Star. Galipreau said the revamped titles will now also belong to the daily brands segment.