NCIS wins the week: Numeris
Plus, the Royal Wedding scored big in certain regions.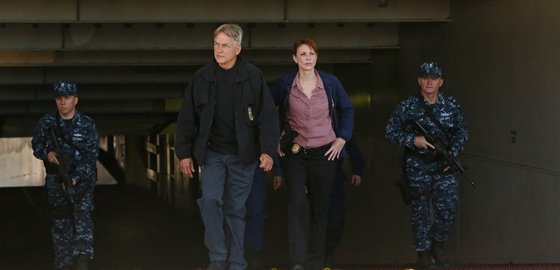 In terms of average audience, NCIS and Survivor were the top two single-night TV programs in Canada for the week of May 14 to 20.
It marks the end of a six-week reign by The Big Bang Theory and Young Sheldon, which both aired finales last week.
Despite taking the top, NCIS garnered just 1.78 million views for the week versus the close to four million that tuned into the Big Bang finale the previous week.
Following Survivor, which took in 1.73 million views in the number two spot, were NCIS: New Orleans, Roseanne and the CTV News special broadcast of the Royal Wedding, which was especially popular within the Toronto/Hamilton and Montreal markets.
In Quebec, Conversation Secrète and La Poule Aux Oeufs D'Or took the top two spots for single-night TV programs in the region.
Canada
1. NCIS on Global Tuesday at 8 p.m.: 1.78 million viewers
2. Survivor on Global Wednesday at 8 p.m.: 1.73 million viewers
3. NCIS: New Orleans on Global Tuesday at 9 p.m.: 1.56 million viewers
4. Roseanne on CTV Tuesday at 7:30 p.m.: 1.50 million viewers
5. CTV News Special: Royal Wedding Saturday at 6 a.m.: 1.45 million viewers
Montreal (Anglophone)
1. The Billboard Music Awards on CTV Sunday at 8 p.m.: 76,000 viewers
2. CTV News Special: Royal Wedding Saturday at 6 a.m.: 76,000 viewers
3. Designated Survivor on CTV Wednesday at 10 p.m.: 69,000 viewers
4. Roseanne on CTV Tuesday at 7:30 p.m.: 68,000 viewers
5. Law and Order: SVU on CTV Wednesday at 9 p.m.: 65,000 viewers
Quebec (Francophone)
1. Conversation Secrète on TVA Sunday at 9:05 p.m.: 872,000 viewers
2. La Poule Aux Oeufs D'Or on TVA Wednesday at 7:30 p.m.: 761,000 viewers
3. Dans Oeil du Dragon on SRC Wednesday at 8 p.m.: 738,000 viewers
4. Les Chefs on SRC Monday at 8 p.m.: 653,000 viewers
5. Arrive en Champagne on TVA Wednesday at 7 p.m.: 621,000 viewers
Toronto/Hamilton
1. NCIS: New Orleans on Global Tuesday at 9 p.m.: 428,000 viewers
2. The Billboard Music Awards on CTV Sunday at 8 p.m.: 402,000 viewers
3. CTV News Special: Royal Wedding Saturday at 6 a.m.: 395,000 viewers
4. NCIS on Global Tuesday at 8 p.m.: 394,000 viewers
5. Saturday Night Live on Global Saturday at 11:29 p.m.: 386,000 viewers
Edmonton
1. Hawaii Five-0 on Global Friday at 10 p.m.: 86,000 viewers
2. S.W.A.T on Global Thursday at 8 p.m.: 76,000 viewers
3. NCIS: Los Angeles on Global Sunday at 9 p.m.: 73,000 viewers
4. NCIS on Global Tuesday at 9 p.m.: 72,000 viewers
5. Global News 6 Weekend on Global Saturday at 5:59 p.m.: 66,000 viewers
Calgary
1. Saturday Night Live on Global Saturday at 9:29 p.m.: 84,000 viewers
2. Grey's Anatomy on CTV Thursday at 7 p.m.: 81,000 viewers
3. Survivor on Global Wednesday at 9 p.m.: 78,000 viewers
4. Marvel's Agents of S.H.I.E.L.D on CTV Friday at 10:01 p.m.: 71,000 viewers
5. Code Black on CTV Wednesday at 9 p.m.: 69,000 viewers
Vancouver/Victoria
1. NCIS on Global Tuesday at 8 p.m.: 176,000 viewers
2. NCIS: New Orleans on Global Tuesday at 9 p.m.: 159,000 viewers
3. Designated Survivor on CTV Wednesday 10 p.m.: 156,000 viewers
4. Saturday Night Live on Global Saturday at 8:29 p.m.: 144,000 viewers
5. NCIS: Los Angeles on Global Sunday at 8 p.m.: 140,000 viewers