Cannes 2018: Canada bags four data-driven Lions
Creative Data winners FCB/Six, Touche and Cossette Media share secrets on how to win a medal in Cannes.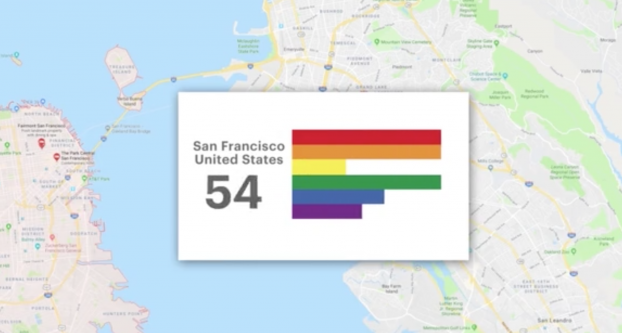 How to win at Cannes? Apply the "KISS" rule and you're (Lion) golden.
That?s the tale Creative Data jury president and TBWA global director Marc Maleh told strategy after it was announced that FCB/Six would go home with a Gold and two more Bronze Lions at Thursday's gala for "Destination Pride."
The platform, created for PFLAG, is essentially a gauge for LGBT-friendly nations. When people anywhere in the world visit the website and mobile app, data about the location (ranging from sentiment to laws) is crunched to determine the country?s level of safety for travelling LGBT persons.
Keeping it simple was what won Cossette its first Grand Prix for McD's earlier this week – a trend we've seen in other winning work like the "Destination Pride" piece, which similarly delivered a piece that?s easily digestible, even at first glance, said Maleh.
The team's canny use of the Pride flag ("It's an icon, point blank. Everybody knows it") is what granted it a Gold in the Data Visualization sub-category, according to Maleh.
"Data visualization, I believe, gets over 'data-vized,'" he said. "This was designed in a way that you could look at it, you didn't have to be a data scientist ? you understood the story it was trying to tell you. And they accomplished that in design."
The jury also granted the hub a double Bronze win for its simplicity in data collection, said Maleh, adding that using publicly available data from sources like Facebook and Twitter kept it "clean." It wasn't over-complicated from a data POV, he said. "They harnessed all this data that was already out there to affect their design and provide a service."
This notion of simplicity was also present in another Canadian piece that won in Creative Data: Touche! won the fourth Lion – a Bronze – for Canada, given to the Montreal agency for Via Rail's "Car vs. Data." by Cossette.
Using the insight that highways and roads are typically congested during peak periods, the media agencies pushed targeted ads toward drivers at those hours, encouraging them to skip the traffic by using the train service instead.
This piece, which Maleh said the jury discussed at length, wasn't necessarily revolutionary from a design perspective, but it did tick off all the boxes in its creative use of insight. ?It was just the thought process around how they targeted a driver versus a train passenger," he said. "The idea of having the media follow you throughout the experience is something that we thought was exciting."