A&W goes beyond its traditional social strategy
The QSR is experimenting with psychographic profiles and lookalike audiences as opposed to its standard demographic approach.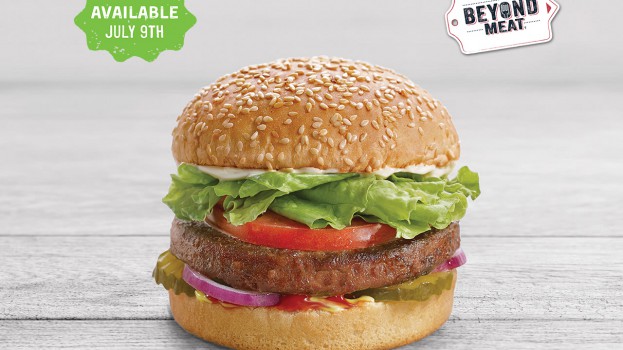 A&W became the first Canadian QSR to add Beyond Burger to its menus this week. The U.S.-created plant-based burger has picked up major media attention due to its close facsimile to a traditional beef burger.
For A&W, the unique burger called for a unique media plan, Adrian Capobianco, president of A&W's media agency Vizeum, told MiC. "The product is different, therefore the plan is different."
The Beyond Burger launch was promoted mainly through social media, with Instagram (sponsored posts and Stories) and Facebook at the centre of the campaign. A&W also engaged popular online influencers such as Kin Community creator Lauren Toyota (who has 310,000 followers on her popular Hot For Food Instagram page) and Toronto vegan chef Doug McNish (18,900 followers). A&W also worked closely with agency Rethink on influencer relations for the campaign.
Social advertising isn't new for A&W, said Capobianco, but the targeting methods are. Rather than target based on demographics or location, he explained that A&W created custom segments and profiles, which it then targeted on Facebook and Instagram.
While Capobianco wouldn't explain the specifics of the profiles it had built, he said the custom audience profiles weren't built on typical qualities such as age or location. "This is based more on psychographics and behaviours," he said. A&W and Vizeum then took the characteristics of the audience it was attempting to attract and targeted lookalike profiles.
It's the first time the partners have done such specific audience targeting in the nearly two decades they've worked together. "This is not our typical approach where we'd say 'We want to target millennials,'" he said.
The social strategy is just the first stage of the launch, as part of an effort to build awareness around the initial launch of the burger, said Capobianco. A second stage of the campaign, anchored by a TV spend, is set to launch next week.
For some time, A&W has focused much of its outward messaging on fresh ingredients, sustainable practices and hormone-free beef. It also became the first North American QSR to remove plastic straws from its stores. With an increased public interest in plant-based options for ethical and environmental reasons (in five years, searches of the term "plant-based" from Canadians has quadrupled on Google Search, and those for "vegan" have tripled).
"It's a key part of their strategy, so this is a very strategic launch for them," said Capobianco.