FIFA scores for the week: Numeris
The final match swept nearly every Anglophone market, as well as Quebec.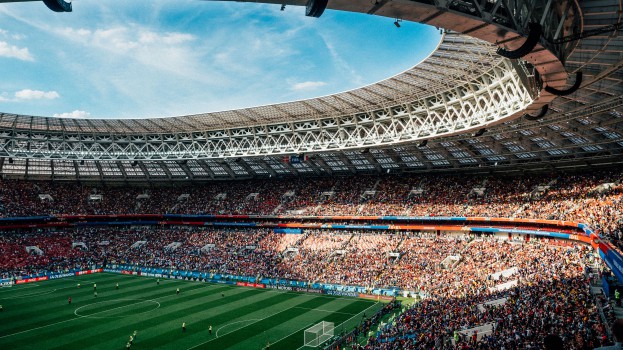 France took home Gold at the FIFA 2018 World Cup – but when it came to ratings, TSN was the big winner.
The final broadcast pulled in an average minute audience of 2.17 million viewers, making it the highest audience for a single-night broadcast for the week of July 9 to 15. The match also took every Anglophone city with the exception of Edmonton (where it came in fourth for the week) and even beat out the popular Calgary Stampede broadcast in Calgary.
In a rare Numeris event, the broadcast that topped most of the Anglophone markets also took Quebec's Francophone market. The final match, broadcast on RDS, pulled in just over 700,000 viewers cheering on the winning French team.
Other big winners included unscripted series The Amazing Race Canada (1.6 million viewers) and Big Brother (1.35 million viewers for Thursday, 1.31 million viewers for Wednesday) and scripted drama Code Black (1.18 million viewers).
Canada
1. FIFA 2018 World Cup Finals on TSN Sunday at 10:43 a.m.: 2.17 million viewers
2. The Amazing Race Canada on CTV Tuesday at 8 p.m.: 1.6 million viewers
3. Big Brother on Global Thursday at 9 p.m.: 1.35 million viewers
4. Big Brother on Global Wednesday at 8 p.m.: 1.31 million viewers
5. Code Black on CTV Wednesday at 10 p.m.: 1.18 million viewers

Montreal (Anglophone)
1. FIFA 2018 World Cup Finals on TSN Sunday at 10:43 a.m.: 99,000 viewers
2. The Big Bang Theory on CTV Thursday at 8 p.m.: 60,000 viewers
3. World of Dance on CTV Tuesday at 10 p.m.: 51,000 viewers
4T. Take Two on CTV Thursday at 10 p.m.: 50,000 viewers
4T. American Ninja Warrior on CTV Monday at 9 p.m.: 50,000 viewers
Quebec (Francophone)

1. Soccer coupe du monde finale on RDS Sunday at 10:53 a.m.: 708,000 viewers
2. Ninja warrior: Le parcours ultimate on TVA Tuesday at 7 p.m.: 636,000 viewers
3. L'ereure est humaine: Laurent Paquin on TVA Sunday at 9:09 p.m.: 584,000 viewers
4. Ma maison bien-aimée on TVA Monday at 8 p.m.: 557,000 viewers
5. A l'affiche dimanche TVA Sunday at 7 p.m.: 545,000 viewers

Toronto/Hamilton
1. FIFA 2018 World Cup Finals on TSN Sunday at 10:43 a.m.: 864,000 viewers
2. Big Brother on Global Wednesday at 8 p.m.: 348,000 viewers
3. Code Black on CTV Wednesday at 10 p.m.: 327,000 viewers
4. Big Brother on Global Thursday at 9 p.m.: 304,000 viewers
5. Big Brother on Global Sunday at 8 p.m.: 282,000 viewers
Edmonton

1. The Amazing Race Canada on CTV Tuesday at 9 p.m.: 88,000 viewers
2. Big Brother on Global Wednesday at 9 p.m.: 78,000 viewers
3. TKO: Total Knock Out on Global Wednesday at 10 p.m.: 70,000 viewers
4.  FIFA 2018 World Cup Finals on TSN at 10:43 a.m.: 65,000 viewers
5. Big Brother on Global Thursday at 10 p.m.: 63,000 viewers
Calgary

1. FIFA 2018 World Cup Final on TSN Sunday at 10:43 a.m.: 113,000 viewers
2. The Calgary Stampede on CBC Sunday at 8 p.m.: 101,000 viewers
3. Code Black on CTV Wednesday at 8 p.m.: 78,000 viewers
4. The Calgary Stampede on CBC Sunday at 6 p.m.: 69,000 viewers
5. The Amazing Race Canada on CTV Tuesday at 9 p.m.: 65,000 viewers

Vancouver/Victoria
1. FIFA 2018 World Cup Final on Sunday at 10:43 a.m.: 291,000 viewers
2. The Amazing Race Canada on CTV Tuesday at 8 p.m.: 146,000 viewers
3. Border Security on Global Sunday at 7 p.m.: 107,000 viewers
4. Code Black on CTV Wednesday at 10 p.m.: 102,000 viewers
5. Celebrity Family Feud on City Sunday at 8 p.m.: 102,000 viewers