Danone expands sponsorship with Rogers Cup to two cities
Deeper product integrations bring more of the company's yogurt snacks to tennis fans.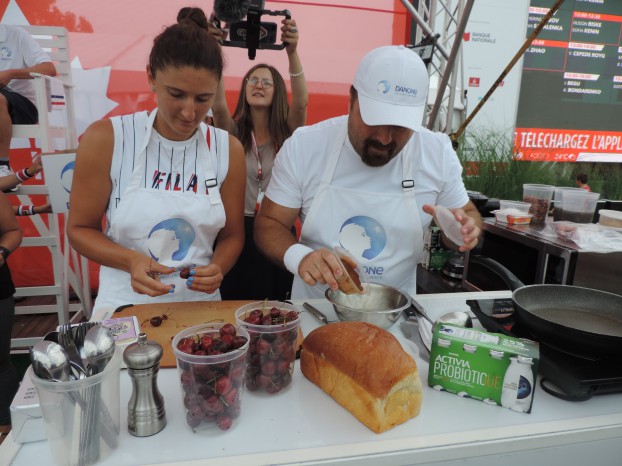 Danone Canada has expanded both its product offering and physical presence at this year's Rogers Cup as it returns as one of the tennis tournament's sponsors for a second year.
The snack food maker began showcasing four of its products across the tourney's two cities when the event opened on Friday. Its Oikos Triple Zero Vanilla Greek yogurt, Cherry Greek yogurt and Activia Probiotic Drink are available for sale and as samples to crowds attending Montreal matches, while its Silk line of non-dairy products are on hand in Toronto.
Oikos products have also been integrated as ingredients in menu items at concession stands, in corporate suites and at venue restaurants. And they were featured as ingredients in a chef's challenge on Friday that pitted a tennis pro against two professional chefs.
Natacha Gouveia, head of external communications at Danone Canada, told MiC that last year's sponsorship saw more than 5,000 Oikos products sold among a record-setting crowd of more than 216,000 in Montreal alone.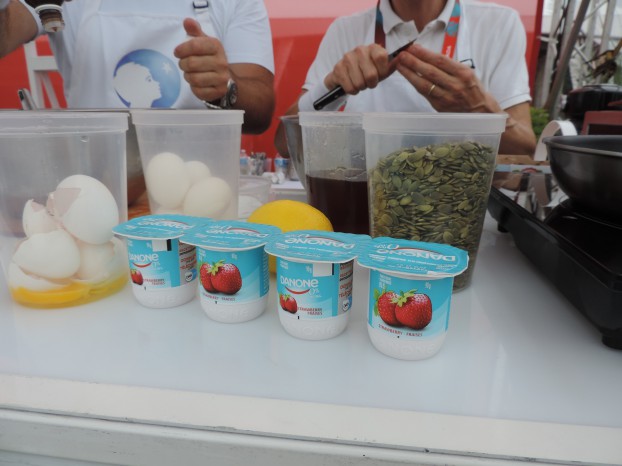 That success, along with an audience profile of families and active Canadians, makes the event an ideal fit for Danone's sponsorship investments. It made expanding to the Toronto half of the tournament "a great next step," Gouveia said.
The event is also a good fit for Danone Canada's parent company, DanoneWave. In April, it attained B corp status, an accreditation that requires the company to meet certain third-party sustainability and social accountability standards.
Given the corporation's focus on green initiatives, Gouveia said the Rogers Cup's Green Plan was another pillar that made the event an ideal place to showcase her brands. The Green Plan sets zero-waste and carbon neutrality targets, and aims to provide greener transport options for attendees. These efforts earned the Rogers Cup the title of Sustainable Sport Event of the Year from the Canadian Sport Tourism Alliance.
"We always want to align with events that share our values," Gouveia said.
Danone Canada products will be featured in the Rogers Cup social channels throughout the week as well. The sponsorship is backed by DanoneWave's AOR Wavemaker, with a PR effort from National Public Relations.
The week-long tournament ends Sunday, Aug. 12.