CMDC names Shannon Lewis as president
After Janet Callaghan's departure, the Canadian Media Directors' Council communication leader steps forward to give it a single voice in the market.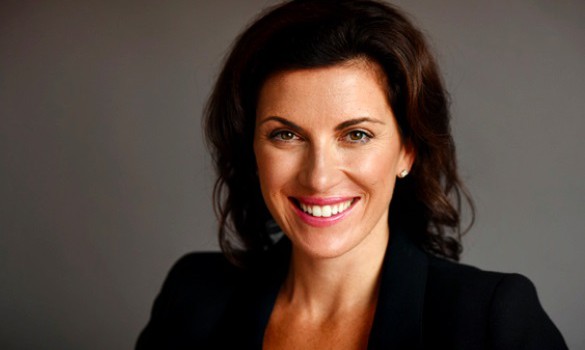 Shannon Lewis has been named the new president of the Canadian Media Directors' Council.
Her appointment is the result of an executive search that began when former president Janet Callaghan stepped down in May. Callaghan had served as president since 2008.
Lewis has worked with the CMDC since 2015, serving as its communications lead, but also working on strategy and direction with the board and its co-chairs, Wavemaker's Ann Stewart and Jungle Media's Sheri Metcalfe. Lewis draws experience from a career at both media and creative agencies, having served in director roles at MediaCom Canada, Mindshare London and Capital C in Toronto.
"Her knowledge and wisdom stems from an exceptional range of agency disciplines," said Metcalfe in a statement. "Plus, her electric entrepreneurial spirit will be an asset to our association."
The CMDC is striving to take a more active and vocal role in the industry. Lewis told MiC that she sees her position as speaking with a single voice for the organization.
"Our voice in the past was 17 [member] CEOs," Lewis said. "Now it will be one collective voice that will take a stance on issues that matter most, from speaking to the business community to being on the Hill."
The organization wants to work with other industry groups in the ongoing debate over Bill S-228, which restricts the advertising of food and drink products high in sugar, sodium and/or saturated fats to kids. The CDMC asserts that the bill's wording is too vague to be effective and will unnecessarily harm advertisers and their partner agencies. In July, CMDC's co-chairs requested to participate in industry consultation on the bill.
Lewis said the CMDC has a number of other key priorities for the months ahead – re-energizing its membership and annual conference, building stronger ties with other organizations such as the Institute of Communication Agencies and the Association of Canadian Advertisers, as well as bolstering its credentials as a professional development organization for the current and next generation of professionals.
"Human capital is our greatest asset," Lewis said. "The younger generation are dedicated, work long hours and their passion is infectious and has to continue to be recognized."