Astral announces Campsite partnership
The partnership will see the Bell Media OOH division add hundreds of digital properties to the ad tech company's open exchange.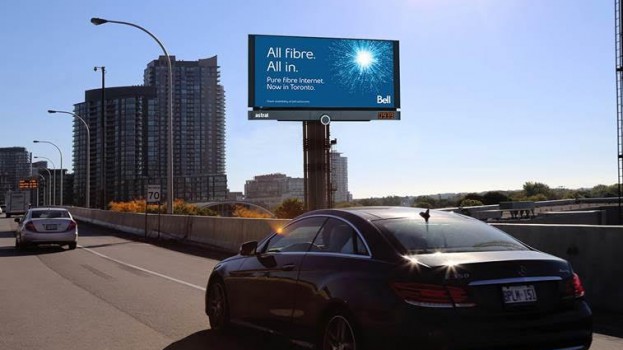 Bell Media has launched a new partnership between its digital out-of-home division, Astral, and Montreal-based DOOH ad tech company, Campsite.
The agreement will see Astral add 240 of its digital billboards and street-level properties across Canada to Campsite's open exchange, allowing advertisers to purchase and program ads on the billboards programmatically.
Astral president Karine Moses said the partnership will simplify the buying experience for clients, adding greater access to specific data and better audience targeting.
Having launched its self-serve programmatic offering last year, the move aligns with Astral's growing shift toward the medium — which Moses says fits with the division's digital strategy.
"We expect OOH programmatic providers to rapidly adapt their functionality to that of the online ad tech platforms, and see greater interoperability between platforms such as streamlined data portability, attribution reporting, and the ability to amplify campaigns via mobile," Moses told MiC, adding that as "technology improves the way we transact business in OOH. We will be able to compete in the digital ecosystem, which could help our overall share of dollars in Canada."
This is the second move into larger formats for Campsite in as many weeks. Last week, Campsite, which previously specialized in smaller-format, place-based digital ads (such as restobar units), signed a programmatic deal with OOH supplier Pattison Outdoor, making its official move into the large format outdoor market.
This deal will also help the platform increase its scale and offering in the outdoor market, said Campsite's VP of operations, Edith Gagné, adding that the future of the company involves expansion in western Canada and Quebec.
"We have a really strong offering with a wide variety of inventory in Ontario, so throughout the next four to six months, we're going to work on catching up the other provinces both in terms of environment types and scale," she said.