Mastercard, Cirque dive into new deal
The multi-year partnership is an extension of Mastercard's "Priceless" platform.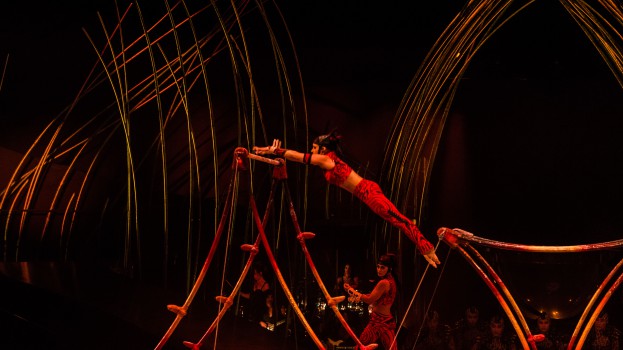 Mastercard has inked a new multi-year partnership deal with Cirque du Soleil, becoming the official partner of the entertainment company's Canadian shows.
The partnership launched Nov. 26 across paid media, including TV, cinema, digital, social and influencer content from Cirque du Soleil headquarters in Montreal.
According to Shawna Miller, VP of marketing and communications at Mastercard Canada, the partnership is part of the brand's "Start Something Priceless" platform, launched in January.
Miller calls the platform a "call to action for us all to pursue passion and purpose in our lives," something she says makes its partnership with Cirque du Soleil a perfect fit.
The partnership includes perks for Mastercard cardholders, who will gain access to various Cirque du Soleil experiences, such as backstage access, the opportunity to attend "Cirque Camp" and a 15% discount on Canadian shows (as well as discounts on Las Vegas shows), access to preferred seating, presale tickets and premiere nights.
Miller says the partnership gives the Priceless platform a boost in its storytelling capability while giving cardholders a unique entertainment experience.
"Priceless has always been about celebrating connections and experiences, but at Mastercard, we are moving beyond storytelling to story-inspiring," Miller tells MiC, adding that the deal reflects the brands marketing goals by allowing consumers to "get up close and personal with awe-inspiring artists that we know will inspire new passions."