Paul Burns on collaboration, speed and moving down the funnel
The year-end Industry Wish List returns with the managing director of Twitter Canada on the importance of cultural relevancy in branding.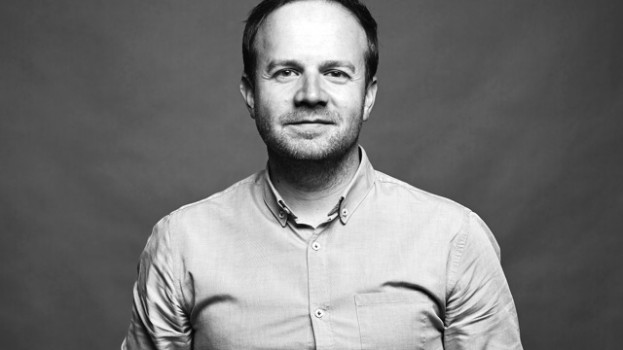 The Industry Wish List is back. MiC is looking back at the issues and trends of 2018 with some of the brightest minds in the business, discussing how the industry has changed in the last 365 days, what challenges lie ahead and how brands are adjusting.
It's been just under six months since Paul Burns took the reins at Twitter Canada.
As a former agency head (he formerly served as the managing director of global agency Huge), Burns has worked with countless brands, particularly in the digital media world. And despite Twitter now being more than a decade old, he tells MiC when he took the position, he saw it as an opportunity to help build a company into something great, almost like a start-up.
"It feels unlike any other industry I've worked at in the past," he tells MiC. "Across all the various departments and disciplines that exist here, from content to marketing to public policy and product engineering, there's a really vibrant dialogue." He says Twitter operations in markets around the world are turning to Canada to gain insights into what's working here.
After giving Burns a few months to get used to the role, MiC caught up with the exec to get his views on where Twitter lies in the social media landscape, and what it's learned about how brands use social.
This interview has been condensed for clarity and length.
What is unique about Canadian audiences on Twitter?
I don't know if this is unique about Canada, but we see an incredibly leaned-in audience on video and around various tentpole content areas like sports, news and politics, media and entertainment. These are content pillars where you see a disproportionate level of audience engagement. I'd say video is also something that we've seen a disproportionate amount of engagement in the Canadian market compared to other markets, which is why we're really investing in video here.
If Twitter's identity is one of a fast-moving platform with a fast-consuming audience, how does one effectively activate against that?
We see a lot of brands figuring out how to move at the speed of culture. How are they set up to take advantage of cultural moments that they know are going to happen in advance, or the moments when they don't know what's going to happen? How do you set up creatively and strategically, listen to what's happening in the world in a timely way where they matter? Brands are getting a lot more swift at using platforms as business intelligence tools to listen to their audience and insert their brands in a way that feel more authentic.
Any best-in-class examples of that?
A really topical example is Nike and Serena Williams. She was about to play at the French open and wear the one-piece catsuit, and the French open president declared publicly that if she wore it, she would not be allowed to play. That was a very public dialogue that had millions of people chiming in. Nike, within 24 hours after this issue was raised, released a brilliant piece of creative about how you can take the superhero out of her suit but you can't take away her superpowers. It's that example, and there's countless others, where you have brands that are almost as agile with the way that they're approaching cultural moments. Colin Kaepernick and Nike is another great example of being thoughtful about a brand event that is driven by purpose. They asked, "How do we stand for something? How do we craft a message about a deeper meaning beyond the products and service and price?"
Twitter seems to inevitably get compared to Facebook and Instagram when it comes to reports on users and ad investment. How do Twitter – and the other "other guys" – craft their own identities?
They're different platforms and they're used differently by users, and they're in many ways used differently by brands. We obviously get lumped into that mix of Facebook and Google, and we would never publicly declare that you shouldn't buy or spend on Facebook, but Twitter is often used at a different life stage of a brand. People are in this discovery mindset. They're going to Twitter, not necessarily to wish their Dad a happy birthday. They're going to find out about what's new. Brands have not truly taken advantage of the potency and power of the platform.
With the discovery mindset being a key part of Twitter's identity, do you have any desire to move down the funnel in terms of brand activation?
We definitely do both lower- and upper-funnel, even though we definitely do more of the latter. The smartest brand marketers today realize that it's a balance between performance and brand building. Where we've seen really really smart marketers is trying to find that balance where they're not so obsessed with the short-term sales growth metrics where they throw out brand drivers. The best marketers we work with have a balance of both.
If the media industry could make one collective resolution when the clock strikes midnight on Dec. 31, what would you want it to be?
I would want to see brands take advantage of their ability to move at the speed of culture. That will mean something different to every brand and every vertical and industry. That's where relevancy occurs, where increased activity occurs. The only way that happens is when a brand is set up, organized and there's really really tight collaboration between creative agency, the clients themselves, the media buying agencies and all other partners.