Matthew Logue on sponsorship game-changers
MKTG's president shares his thoughts on sponsorship in Canada for MiC's Industry Wish List.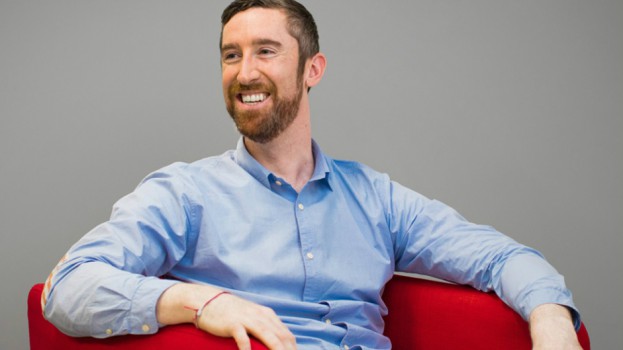 The Industry Wish List is back. MiC is looking back at the issues and trends of 2018 with some of the brightest minds in the business, discussing how the industry has changed in the last 365 days, what challenges lie ahead and how brands are adjusting.
When it comes to sports, MKTG president Matthew Logue is one person who can see well beyond the endzone. Whether trends in Canadian sponsorship or the emergence of categories like e-gaming, Logue – who became president in March of this year – is sure of one thing: the times, they are a-changing.
Although still niche, it's no secret that e-sports is a growing category in sports, with companies like Bell and HP the most recent to test the gaming waters.
Logue shares his thoughts on the rise of sports sponsorships in Canada and where brands are shifting their focus.
This interview has been condensed for clarity and length.
How have you seen the sports sponsorship market shift over the years in Canada?
I think what we're seeing is that sport and entertainment – and overall sponsorship as a media area – continues to prove itself as either DVR-proof or must-watch TV.
It's the same thing we've seen in the past three to five years with the festivalization of music – the power of experiences rise as proof points of what brands can do to move the needle for their objectives.
If a brand is interested in sponsorship, it might first look at hockey – if it's looking at mass Canada – but if it's looking for a different kind of demographic, a very specific reach or sees that a competitor is already significantly ahead of you in a certain space, it's going to start to look at other things.
How is e-sports evolving within the sports category?
This is an area that has the potential to absolutely explode in the future. Right now, I think people are just familiarizing themselves with it. A couple of years ago, not many brands wanted to talk about an e-sports strategy or an e-gaming strategy. They thought it was just kind of a non-productive activity for kids in the basement playing and maybe eating some junk food.
I think what you're seeing now is people starting to really respect the size, scale and the emergence of platforms like Twitch, which show not just a vibrant and large audience but an innovative way of delivering content.
What kinds of brands do you think we'll see jump onto the e-sports wagon in the future?
The platforms that you're playing the game on might be the first ones to want to sponsor it.
It was the same for hockey back in the day – sticks and skates – the products that you use to enjoy the experience when you're a competitor, those are your first to go. Then you start to see other brands that want to capitalize on an excitement that exists within the environment. You start to see energy drinks come on board, spirits, beer, salted snacks – all of these brands could potentially have an interest in the e-sports space because they can become part of the overall experience.
With a light on this e-sports space right now, you'll start to see that there's lots of different opportunities to engage with the fanbase, which is so large and so vibrant.
If you could make one wish for the sponsorship industry in the year ahead, what would it be?
We're in a time of unprecedented transformation in the sponsorship industry – sponsorship and strategic brand alliances are increasingly taking their place at the core of impactful marketing programs. When I think about the year ahead for our industry what I wish for is a greater emphasis on meaningful performance measurement related to effectiveness of sponsorship from the industry at large.
Measurement continues to be an area that brands, agencies and properties under-invest in, however we know that demonstrating performance is important to long-term investment in the discipline and further legitimizing sponsorship as an important means of advancing business objectives. Whether at the end of a major program or mid-flight, data can allow us to optimize activations in real time – it might not be the sexiest part of what we do but measurement is vital and needs more attention.