CTV, Global set their midseason lineups
After a successful fall for both networks, they're setting their sights on new comedies, dramas and unscripted series.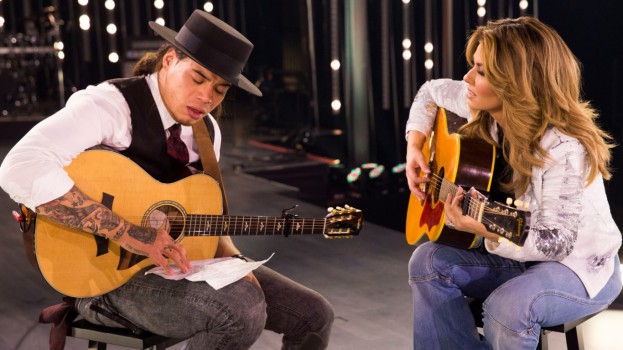 Global brings new comedy, unscripted to prime time
Bree Rody-Mantha
After a relatively successful fall, rolling out popular new shows such as FBI and New Amsterdam (according to Corus Entertainment, Global's overall audience grew by 15%), the network has unveiled which new and returning shows will hit the airwaves (and when).
Despite the success of its dramas this past fall, Global's comedies were not as successful; U.S. pickups such as Happy Together and I Feel Bad have prompted rumours of impending cancellations stateside. This time around, Global's banking on a familiar cast for its newest comedy. Schooled is a new comedy series and spinoff of The Goldbergs (which airs on CTV) and airs Thursdays at 9 starting Jan. 10. Schooled is set in the 90′s and follows a young teacher trying to be taken seriously at the very school she used to attend.
In unscripted territory, The Titan Games, hosted by Dwayne "The Rock" Johnson, will premiere Jan. 3 and air Thursdays at 8 p.m. The 10-episode series will see everyday people (including police officers, accountants and farmers) face off in physical and mental challenges.
Returning midseason series include The Blacklist (premieres Jan. 4 and airs Fridays at 10 p.m.; Man With a Plan (premieres Feb. 4 and airs Mondays at 8:30 p.m.); and Celebrity Big Brother (premieres Jan. 21 and will air 13 episodes on various weeknights before its late February finale).
Continuing series from the fall include FBI, New Amsterdam, S.W.A.T., MacGyver, the NCIS franchise, Bull, SEAL Team, the Chicago franchise, The Good Place, The Neighborhood, Happy Together, Saturday Night Live, Will and Grace and a new season of Survivor.

CTV sets the date on Canadian originals
Kelly Townsend
CTV has also revealed its 2019 winter schedule.
Season three of Cardinal, starring Billy Campbell and Karine Vanasse, will return to CTV on Jan. 24 at 9 p.m. The series has already been renewed for a fourth season, which will begin production in North Bay in early 2019. New for 2019 is a companion series, etalk Presents: Investigating Cardinal, which gives a behind-the-scenes look at how the series is made. It will air on Fibe TV, Channel1, or the Fibe TV app, beginning Friday, Jan. 25.
The reality series The Launch also makes its return on Jan. 20 at 8 p.m. etalk's Liz Trinnear joins season two as host, with Québec pop star Marie-Mai and music executive Scott Borchetta serving as permanent mentors. Celebrity mentors include Bryan Adams, Sarah McLachlan, Jann Arden, and Ryan Tedder.
As well, Canadian documentary series W5 will return for its 53rd season beginning Jan. 27 at 7 p.m.
CTV will also premiere three new U.S. series. America's Got Talent: The Champions, a spin-off of the reality hit series, will premiere Jan. 7 at 8 p.m. The show brings back the 50 most memorable acts from all versions of the franchise, spanning 194 countries. Canadian Howie Mandel will return to host, alongside Terry Crews, Simon Cowell, Mel B, and Heidi Klum. The dramedy Whiskey Cavalier, starring Scott Foley (Scandal) and Lauren Cohen (The Walking Dead) as FBI and CIA agents who are forced to work together, premieres Feb. 27 at 10 p.m., while The Village, an ensemble drama about residents living in a Brooklyn apartment complex, premieres Mar. 12 at 7 p.m., before moving to 9 p.m. beginning Apr. 2.
The network continues to be home to the Golden Globes and the Oscars, as well as the Super Bowl. The 76th Annual Golden Globe Awards airs Jan. 6, Super Bowl LII airs Feb. 3, while The Oscars airs Feb. 24.
Additional mid-season premieres include Gotham, returning Jan. 3, The Voice on Feb. 25, World of Dance, premiering Tuesday, Feb. 26 at 8 p.m. before transitioning to Sundays, and For the People on Mar. 7.
Other returning series include CTV's top three programs The Big Bang Theory, Young Sheldon (both return Jan. 3) and The Good Doctor (Jan. 14), which are joined by Criminal Minds (Jan. 2), Blue Bloods (Jan. 4), Shark Tank (Jan. 6), God Friended Me (Jan. 6), The Rookie (Jan. 8), The Kids Are Alright (Jan. 8), Splitting Up Together (Jan. 8), The Goldbergs (Jan. 9), Law & Order: SVU (Jan. 10), Blindspot (Jan. 11), Magnum P.I. (Jan. 14), The Resident (Jan. 14), This Is Us (Jan. 15), Grey's Anatomy (Jan. 16), How to Get Away with Murder (Jan. 17), and Station 19 (Mar. 7).
A version of this story appears in Playback