Uber, Uber Eats, pair with MLSE
For the first time, Uber will bring its flagship car-sharing and meal-delivery services together for one deal in an effort to broaden their reach.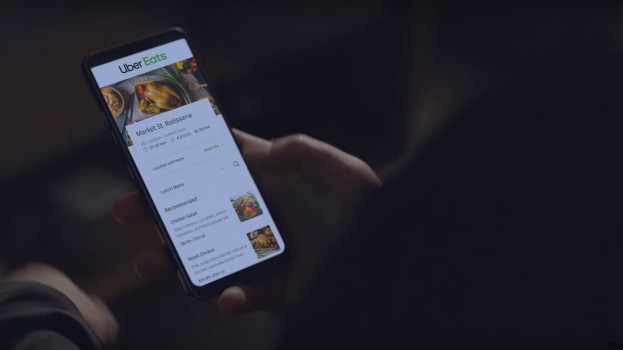 Ride-sharing service Uber and its sister brand, meal delivery company Uber Eats, have signed a three-year partnership with MLSE to become the official ride sharing app and meal delivery app of all six MLSE teams. The deal has also made it the "official" apps of Scotiabank Arena and BMO Field.
As part of the rollout, Uber has unveiled three different commercial spots featuring MLSE athletes such as Nazem Kadri and Jonas Valanciunas using both the services. The first commercial went live Dec. 17 on Sportsnet.
Lindsay Liptok, head of marketing for Uber in Canada, tells MiC that despite having done various sports sponsorships, this is the first time it's done a deal that covered both its ride-sharing and meal-delivery services. It's also the largest sponsorship deal thus far. "This represents a lot of teams, and both our brands coming in together under one deal," she says.
She says it was a chance for Uber to showcase the "complementary" nature of both services as they relate to sports games. "Whether you have tickets to the game or want to go to one of your favourite bars, lots of people take Uber because they don't have to worry about parking, or maybe you're staying in to watch the game, ordering chicken fingers or other snack food."
Liptok adds that the fan audience of MLSE is broad enough that it can help Uber expand into new demographic territory while also reinforcing its brand with existing fans.
"It can help us drive enhanced experiences for our most loyal customers – people who use us very frequently. But the more evergreen tactics, like the commercials, we see that as an opportunity to tap an older demographic, the general public, people who might not know about Uber or aren't sure about it."
She adds that the brand has a chance to be "seen in a more positive light, knowing that we're associating ourselves with such a credible, well-loved brand."
The sponsorship deal was brokered in-house through MLSE, while Victory handled the creative and production on the commercials.