CES 2019 perspectives: Mindshare
With changing technology comes changing consumer behaviour. Mindshare Canada CEO Devon MacDonald shares how those changes will affect marketers.
By Devon MacDonald
The good thing about the CES is that, in this case what happens in Vegas doesn't stay in Vegas.
The 2019 version was bigger than ever with more than  4,400 exhibitors showcasing the latest they have to offer across seven locations and 2.7 million square feet of space. With products and pipedreams being shown off to more than 180,000 attendees, here are some major themes from the floor that stood out to me that have implications for Canadian marketers:
Talking the talk
Voice-based assistants exploded onto the market last year. This year, and for years to come, they will be the essential interface to everything that you interact with. Partly as a way to decrease time with any screen, Google and Amazon have been partnering with every conceivable device manufacturer to integrate Google Home and Alexa respectively. In your car, at the stove and even on the toilet, you can now change the volume, turn on the stove and flush with a voice command. As consumer adoption continues and products become voice-first, it is going to be even more critical for marketers to understand how their brands relate to voice-enabled systems. At Mindshare, we did a survey of Canadians on voice-based search and there are hurdles like trust and privacy that need to be overcome.
Autonomous everything
Brands in the business of getting people and things from A to B have been looking into autonomous vehicles for a number of years. Advancements in artificial intelligence and collective learning are finally able to make it a reality. Most of the automotive manufacturers had an autonomous vehicle present. With CES now being the launch platform for automotive innovation (much to the chagrin of auto shows, I am sure) they use the scale and spectacle to showcase what they've created in the past year. Delivery companies are also in on this, including some of the hotels having room service delivered by autonomous robots. The most impressive however was from Bell Nexxus, with their Autonomous Helicopter. Moving people and goods with an alternative to "Ground-Based Solutions" with what is essentially a massive drone, they provided a glimpse into a potential future for making deliveries and trips avoid any roads.
Can you hear me now?
We're close to 5G becoming a reality, and it will be an essential infrastructure to allow autonomous vehicles to operate. With exponential bandwidth and device access within this new spectrum, 5G will change the way that we live and access content. A number of hardware manufactures like Qualcomm were able to paint a new future for everyday consumers that allows these vehicles to communicate with each other in real time, while allowing consumers to download and access content instantaneously. The amount of data that even a self-driving car even produces is immense, nonetheless the implications for mobile medicine, and personal entertainment. Packing the appropriate data and sharing it across a network of vehicles, on the ground and in the air, requires an 5G infrastructure to support it.
Functional is the new black
Yes, there are a number of needless gadgets at CES (see: hover shoes) but manufacturers this year focused more than ever on technology that really helps people in their day to day life. From a variety of solutions to prevent your Amazon packages to being stolen, to suitcases that can follow the overwhelmed passenger to robots that can map each SKU in a store and escort you to its exact location we are seeing more technology that solves actual problems. Open architecture and new partnerships to make devices smarter is the key to supporting this. Especially in Eureka Park, the startup/innovation section, it was clear that companies were finding new ways to leverage existing technology to solve real human problems. And in the case of the LavvieBot smart litter box and food dispensary, cat problems too.
Actual intelligence
The machines are getting smarter, and they are learning. The key to AI and what was showcased at CES though, was how they can simply make fewer mistakes to augment what we are doing. Impressive power and computational prowess are now a reality and now are becoming accessible through everyday products. We see this of course in personnel assistants like Alexa, but in new applications as well. The sport and fitness sector in particular has applied AI to create tennis simulators, batting cages and boxing trainers – which I can personally attest to being hard to hit. AI for everyday consumers also showed up in smart kitchens to connect all your appliances, the contents of your fridge and cooking videos to try and make meal-time interactive and easier.
All of these trends present significant opportunities for marketers and to pay attention to what consumers adopt in the coming years. The data created will provide improved targeting and better understanding of consumer behaviour. The changing behaviours will need to be monitored to understand how our culture shifts. Whole new environments and times to consume content are being introduced. The balance will be in consumers' readiness for those moments to become advertising mediums, or to be of service or just a time to put your feet up. Which, after 20,000 steps each day at CES, is exactly what I wanted to do.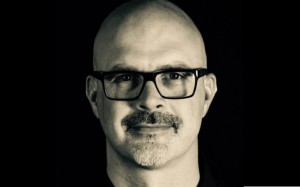 Devon MacDonald is the CEO of Mindshare Canada.
Tune in tomorrow for CES perspectives from Havas' Tom Olesinski.