ICYMI: Twitter to stream Lets Talk special, Snap loses another
Plus, one Canadian comedian is on the roster of celebrities in the new Big Brother run.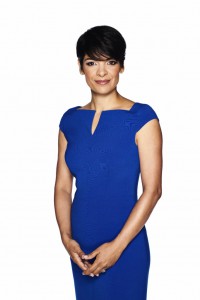 Bell Media pairs with Twitter for #BellLetsTalk programming
On Jan. 30, the day otherwise known as Bell Let's Talk Day, Bell Media will broadcast an all-new primetime special hosted by CTV Your Morning's Anne-Marie Mediwake. In Their Own Words: A Bell Let's Talk Day Special, will feature Mediwake interviewing Canadians living with mental health challenges. The event will premiere on CTV and CTV2, and will partner with Twitter to simultaneously stream the special on the social network. Besides interviewing everyday Canadians including a truck driver living with PTSD and a policy analyst living with addiction, the special will also include Leafs head coach Mike Babcock, a longtime advocate for mental health awareness.
Snap's C-suite exodus continues
Mere hours after MiC announced the departure of Snap's Canadian country manager Joe Strolz, another top exec left the company. The departure of Tim Stone, who served as CFO at the company for less than a year, was announced by the company on the afternoon of Jan. 15 in a securities filing. Stone had formerly served as the VP of finance at Amazon. He joins a list of high-profile departures from the company including Strolz. In the last year, Snap has confirmed that its CSO, as well as VPs for sales, engineering, product, content, marketing, partnerships and HR. As recently as 11 a.m. on Jan. 15, a Snap rep confirmed that Stone was still employed at Snap, citing him among several new high-profile hires for the company.
Scaramucci, Ryan Lochte, Tom Green to take part in Big Brother
Corus Entertainment has announced the celebrity contestants for the upcoming season of Celebrity Big Brother, which will air 13 episodes during midseason beginning Jan. 21 at 8 p.m. Partaking in the cast are: Mean Girls actor Jonathan Bennett; singer Tamar Braxton; Canadian comedian Tom Green; singer Kandi Burruss; actor/OJ Simpson witness Kato Kaelin; track and bobsled Olympian Lolo Jones; former teen hearththrob Joey Lawrence; Olympian Ryan Lochte; Hollywood mom Dina Lohan; former WWE wrestler Natalie Eva Marie; Heisman trophy winner Ricky Williams; and former White House staffer Anthony Scaramucci.