Kin Canada grows its team, ups its cross-platform ambitions
Head of international Rick Matthews says it's looking for more opportunities to cross-polinate and deepen relationships.

Entertainment company Kin, which got its start as a multi-channel online content network, has added three marketing execs  to its Canadian team in order to expand its presence in the market.
Stephanie Mediati (pictured, right) has joined the company from Quebecor as an integrated marketing strategist, while Aimee Legault (pictured, below) has been promoted to director of integrated marketing. It has also hired former CBC producer Jason Yantha (below, right) as a branded content producer and project manager.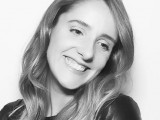 While the hires aren't for newly created roles, Rick Matthews, head of international for Kin Community, tells MiC the positions were added head-count as demand and activity grew.
"The campaigns we tend to do are more multifaceted and layered now," he says, adding that as Kin's work becomes more multiplatform, its marketing strategists need to wear more hats in order to help facilitate increasingly high-profile projects.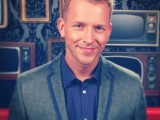 "Our strategists are hybrids. They use a lot of data to help our partners come up with strategies on how we can best work with them." Having recently completed the How to Holiday special, which aired on linear TV and had numerous extensions online, on social and on specialty (it also starred a mix of traditional and social stars), Matthews says Kin is now in a unique position to go forward.
"The special was such a unique thing for us. Talent is talent, whether you exist on linear or digital. We want to continue to find opportunities to cross-pollinate, to find different ways to gain exposure and new ways to look for linear and mainstream talent."
Legault has previously overseen the development of integrated campaigns for brands such as Cracker Barrel, Rice Krispies, Ronald McDonald House and Greyhound. Mediati, Matthews said, is a crucial hire because of her established relationships and expertise within the Quebec market. She will continue to work with Kin's current marketers in the Francophone market, expanding its opportunities in the province. Yanta, meanwhile, has worked on CBC's The Goods and YTV's The Zone. He will oversee the development and execution of branded campaigns, leveraging data to optimize performance.