How did VW's look into the future play out?
A cunning strategy, or a confusing stunt? MiC dives into Volkswagen's plan, and whether it paid off.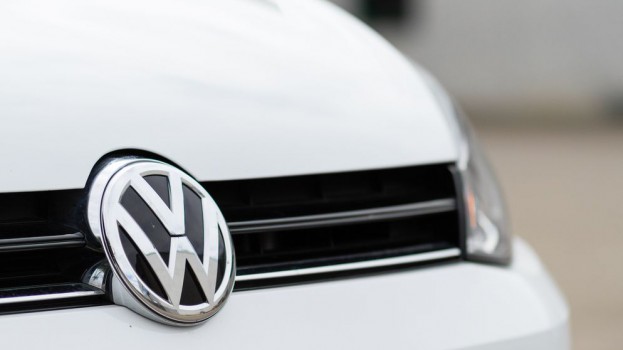 In the day approaching Super Bowl Sunday, it might have appeared to some that Volkswagen Canada had made a mistake.
A series of Tweets ranging from "It's official. The ball is in the air and we are live!" to "Wow congrats to both teams for a great game" appeared on the auto manufacturer's timeline more than 24 hours prior to the start of the game.
However, the posts were part of Volkswagen Canada's strategy to carve out its own social media space and avoid the clutter of Super Bowl Sunday – instead creating "Super Bowl Saturday". The company's 'live' Tweets called the plays of the game – the day before the game – as a way to reinforce its #Future Driven positioning: "When you're this forward focused, you're always ahead of the game."
Lynne Piette, head of marketing for Volkswagen Canada says the Twitter strategy came from the desire to re-establish the brand as a relevant voice in collective cultural moments and to help spark conversation during televised live events. "The engagement with the campaign has been beyond our expectations. We didn't spend a lot of money but we reached over five million people that engaged and interacted during that short period of time. It felt great to do something innovative to help promote our future vehicles and the upcoming auto show."
While the 'predictive' Tweets were designed to show that Volkswagen is so forward thinking that it's already in the future, the tactic also got social attention from people who saw it as a premature auto-tweet misfire.
One observer was Devon MacDonald, CEO of Mindshare Canada. MacDonald first reacted to the perceived mistake with a lighthearted joke, and when he learned the truth, declared it was "still confusing."
Speaking with MiC, MacDonald says, "I think that activating on cultural moments is great for brands. I also think it's great that they had a plan to get a head of the clutter and conversation about the game, but the execution seemed to leave people confused. Some found it unusual and assumed it was a mistake."
And gaining that kind of  social attention can be a double-edged sword; trust issues with Canadian consumers stemming from the brand's global emissions scandal nearly four years ago also made their way into the conversation.
"In reading other comments, it was clear that people still had many accountability and transparency issues with Volkswagen as a brand and manufacturer," he says. However, he hasn't written off the #FutureDriven campaign yet. "If there is more to the campaign and more from the brand I look forward to seeing it."
Saturday's Tweets led up to the Sunday reveal of Volkswagen's #FutureDriven lineup of cars and encouraged consumers to check the I.D. Series vehicles at the Canadian International Auto Show in Toronto. The vehicles displayed will include the I.D. R, the fully electric, record-breaking winner of the Pikes Peak hill climb held in June 2018 and the I.D. Cross, an electric SUV scheduled for release in 2022.
Emma Matthews, group account director at Touché, Volkswagen's MAOR, says the cost efficiencies of activating around TV moments versus in them is appealing and the reach numbers are significant for the spend. "We're still in the test and learn territory but our initial results have been positive. We've seen three times more engagement with these posts versus our average engagement rate for all of 2018."
This strategy is expected to continue throughout 2019.