Sportsnet Radio adds a new morning host
Format director Dave Cadeau says the station is aiming for inclusivity and to make all fans, even casual ones, feel included.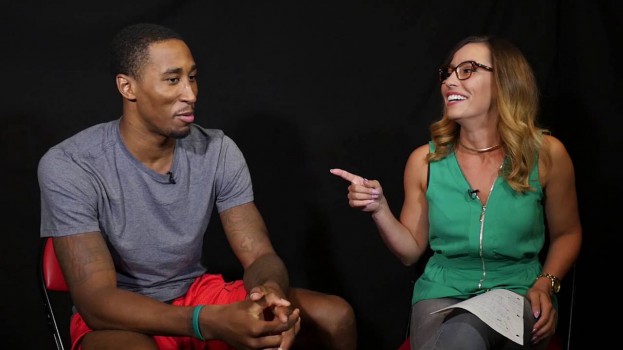 Sportsnet's Starting Lineup has a new voice in its morning broadcast.
Longtime reporter Ashley Docking has joined the host roster at Sportsnet 590 The Fan's morning radio show. She will host alongside Greg Brady and Hugh Burrill.
Dave Cadeau, national format director for sports at Rogers Radio, tells MiC that although Sportsnet doesn't have a specific target it's seeking out with the addition of Docking, the aim is to be "an inclusive radio station."
Beyond getting more women in the hosting chair, he says that also means changing up the approach to the way hosts banter. "I would say 20 years ago, sports radio was all about winning arguments and having the most powerful opinion. And it was definitely seen as exclusive only to those who were hardcore sports fans. We want the audience to feel like they can participate whether they consider themselves a hardcore fan or not, whatever their interest level is."
It's that line of thinking that also led to the casting of Docking. "There are personalities out there that divide an audience. [Docking] wins the audience over, even when she asks tough questions."
Sportsnet is also changing up certain aspects of its formatting; whereas it used to broadcast longer clips of life sports within the snow – stretching beyond three minutes  – Cadeau says it's now working with smaller clips of "up to a minute." He says the idea of shorter bits and segments will help evolve the show as it experiments with various gradual changes.