Canadian media tops Warc rankings
Via Rail has continued its international hot streak.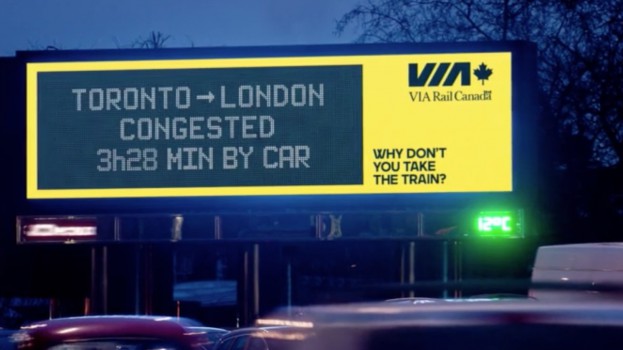 Two Canadian media campaigns are once again generating recognition on a global stage.
Warc released its annual effectiveness rankings for both creative and media campaigns in North America. Canadian work not only made the top-10 in North America, but took the first and second spots on the list.
Both campaigns were by Touché! Montreal, with Via Rail's "Data vs. Car" efforts coming in first and the Québec Milk Producers' "The App That Made Milk Cartons Sing" coming in second.
The list is calculated through an amalgamation of various global awards and weighted through Warc's custom scoring system.
Via Rail was also named Warc's top brand for the year for North American media. It was third overall globally.
In addition to its campaign glory, Touché! Montreal was ranked as the third overall North American agency, where it competed against both media and creative shops (the top-two finishers were BBDO New York and McCann New York).
One Canadian campaign also made the top-10 in the creative category; FCB/Six's "Destination Pride" campaign for PFLAG Canada, which came in seventh.