Out with a Bang: The Big Bang Theory finale, by the numbers
Last week, Big Bang's success effected everything it touched.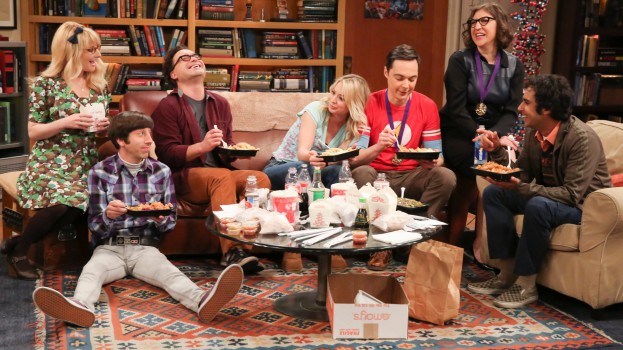 CTV is used to pulling in big ratings for The Big Bang Theory. For the last 12 years, the series has maintained a near consistent streak at the top of the Numeris charts, beating out its competition by leaps and bounds, sometimes beating the next-highest rated show by more than one million viewers. New episodes this year have never pulled in an AMA under three million people.
With Sheldon, Leonard and the gang taking their final bow last Thursday, an average of 4.33 million tuned in, according to overnight Numeris data provided by Bell Media. Same-day-plus-seven numbers will be released at the end of May.
Perhaps in a crowning moment of triumph for a show that marketed nerd culture to the masses, the nerds found themselves on equal footing with the most elite of jocks: Big Bang's finale tied this year's Super Bowl for AMA. This made The Big Bang Theory's finale tied for the second-highest-rated broadcast of the year in Canada, only behind CTV's broadcast of the Oscars.

That success carried over into Young Sheldon. Although Bell Media has not revealed the overnights for the prequel episode yet, it confirmed that Young Sheldon had its highest-rated episode since its first-season debut, which drew 3.56 million viewers.
Additionally, the eTalk special leading up to the finale drew an average of 1.17 million viewers, a record for the Canadian variety show. Overall, it was CTV's most successful Thursday night of the season.