Exclusive: Horizon Canada expands team, wins DHX Television
The independent agency now boasts a team of 30 plus, focused on sustaining growth with clients, branching into entertainment sector.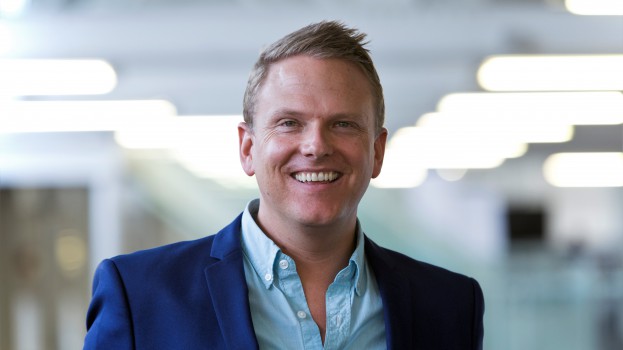 On the tail of its one-year anniversary, independent agency Horizon Canada has a lot to celebrate, with an expanded team and a new key account: DHX Television.
Kevin Kivi, EVP and general manager of Horizon Canada (pictured above) tells MiC the agency's growth has enabled its Toronto office to transition some accounts formerly handled by the U.S. team, including Blue Buffalo and Peloton.
That momentum has put the name Horizon Canada out into the marketplace organically, Kivi says. "We've certainly not been out there pitching and knocking on doors," he says, a strategy he's banking on for the long term. "We're trying to build something quite different and unique versus what currently exists. In order to do that, we're not going to lose sight of the clients we've been able to partner with over the course of the last 18 months."
As the agency's reputation with clients solidifies, Kivi wants to see the same for its talent. Asif Din, newly hired director of digital strategy, brings that "sweet spot" of experience in tech, client, agency and sales. "One of the biggest issues in digital as a whole is that people are moving up the ranks so quickly based on technical expertise and they don't necessarily have a lot of the client chemistry," he says.
As VP of channel insights and discovery, Nileen Ventura is a "rare find," able to both analyze data and use it in effective storytelling, says Kivi, a big believer in finding people with complimentary skill sets. "It's about hiring for your needs, but also assessing your existing talent and asking how they can improve something that is already so great."
It is the win of DHX's business that has enabled Horizon Canada to further diversify some of its talent pool, Kivi says. Mike Mills, now VP of brand strategy was the third employee to join a team that now rounds out at more than 30.
"The media community really appreciates his transparency and honesty and way of working," Kivi says of Mills, whom he calls "incredibly approachable."
DHX Television, the parent company of networks such as Family Channel, Family CHRGD, Family Jr. and Télémagino is a natural fit for the Canadian branch of Horizon Media, themselves longstanding partners of American broadcasters (including the History Channel).
Getting into the entertainment sector was one of Horizon Canada's main goals, Kivi says of partnering with "one of those iconic brands" that Canadians grew up watching. "I feel very fortunate that they've trusted that with us, given the nature of the content that they produce and distribute."
Looking forward, the agency's mandate now is sustainable growth. "I certainly don't want to be pitching for everything under the sun, and putting our team under immense pressure to do so," Kivis says, acknowledging he doesn't spend much time thinking about the chaos of the industry and his competitors. Instead his focus is on "getting it right" with the existing clients and making sure his agency is a place where good chemistry drives a passion to find the right business solutions.