Pattison taps Broadsign to optimize buys
The partnership will give OOH buyers access to more and better data, says Pattison.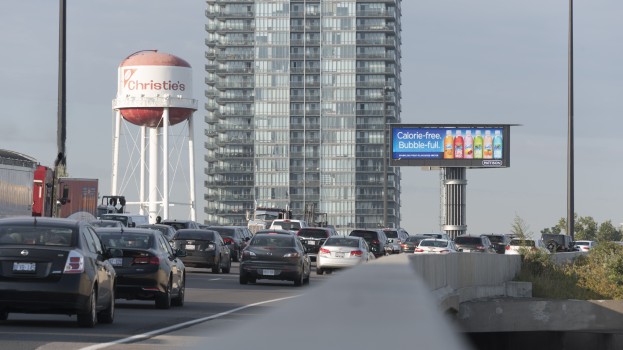 Pattison Outdoor Advertising has partnered with DOOH software provider Broadsign to bring software tools to its advertisers, in a move it says will create more optimized and efficient buys across its 4,000 programmatically-enabled screens.
The partnership will focus on ad serving and ad delivery technology, Cameron Milne, VP, general manager for Pattison tells MiC. Moving forward, the "loop structure" system that Pattison screens currently run on (giving advertisers equal time in their rotation) will disappear, says Milne, and new software will enable the company to sell based on impressions, create dominations and optimize in real time, which he says is more aligned with the digital world.
When it comes to the competition, Milne stresses it is not other OOH vendors but Facebook, Google and Amazon that Pattison worries about. "We need to be more targeted, we need to work with more data than ever before," he says. "If you're not thinking the same way as Google and Facebook, I think you're gonna fall behind."
Coupled with Pattison's recent partnerships with Pelmorex, which provided the company with enhanced location data to improve attribution models, Milne says the whole venture is creating more flexibility and the ability to tailor campaigns to better fit clients.
"That's why we're making these strategic steps to change out-of-home," Milne says, calling it the "last true mass media" in that is still provides great reach. "The addition of data into our business is going to revolutionize the industry."