Articles Tagged 'Pattison Outdoor Advertising'
Pattison taps Broadsign to optimize buys
The partnership will give OOH buyers access to more and better data, says Pattison.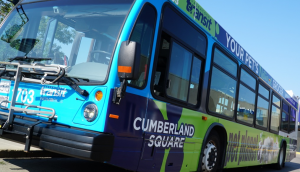 Pattison Outdoor drives into Saskatoon
The new partnership includes over 100 transit vehicles and 38 transit shelters.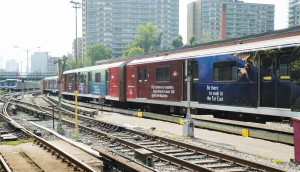 TTC spreads Emirates' wings
The U.A.E.-based airline has chosen to wrap its message around the newest line of TTC trains to create awareness around its extensive route network.
Not to be Missed: Defy Media's expansion
Plus: Stingray's IPO, Vox Media's acquisition of ReCode, and other news that might have flown under your radar this week.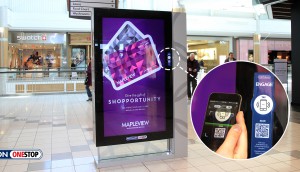 Pattison Onestop launches Engage
Merging a little old with the new, the OOH company's new product promotes interactivity between phones and ad boards.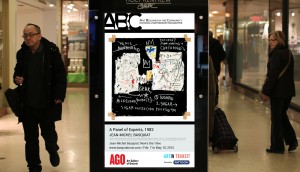 Spotted! Art comes to the mall
Pattison Outdoor Advertising has partnered with 10 public art galleries for the program.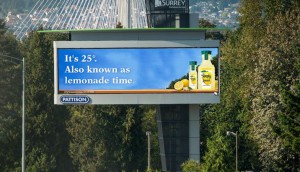 Pattison enables its digital signs to change with the weather
The company has added its SmartAd advertising technology to its outdoor digital signs across Canada, allowing clients to update ads on the fly.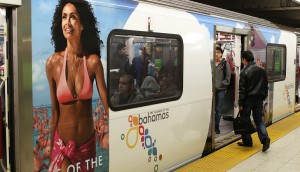 Pattison rolls out a new ad unit
The OOH company has introduced the Super Train, a full exterior wrap of a TTC subway train, as part of a new campaign from Bahamas Tourism.
Pan Am Games add Pearson Airport to sponsor list
The Games will leverage the airport's advertising and exhibiting space, and also sell Games-related merchandise.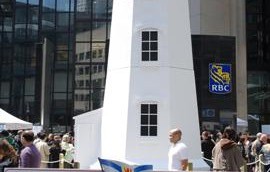 Spotted! Tourism Nova Scotia lights up Toronto
The tourism board built a 28-foot replica of the Peggy's Cove lighthouse to establish its "Take Yourself There" campaign in the city.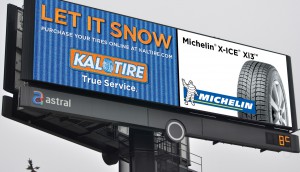 Kal Tire kicks off weather-controlled campaign
The tire dealer is using an out of home execution with creative that changes to promote different types of tires based on driving conditions.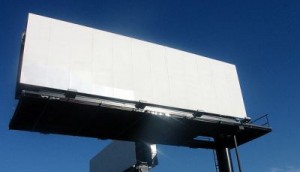 Pattison Outdoor named official OOH supplier for 2015 Pan Am Games
The company will offer billboards and transit ad space at the national level, with an emphasis on Toronto.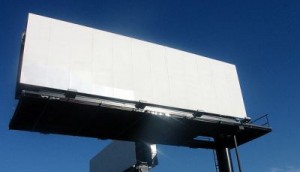 Pattison Outdoor, QMI form content partnership
The media co is now the primary news provider for Pattison's digital signage network.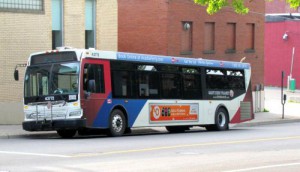 Pattison secures a five-year public transit deal
The agreement grants the OOH and transit media co the rights to advertise on 55 buses in Saint John, NB.