Twitter Canada experiments with hiding replies
The new option would allow brands to cut down on replies that are potentially distracting from their "core message," says MD Paul Burns.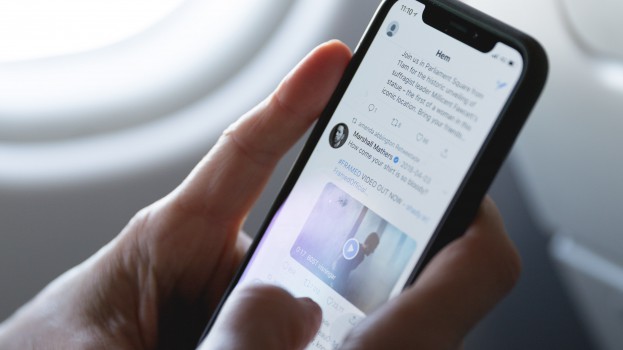 Twitter has embarked on a new experiment that could potentially change users' experience on the platform – and it's using Canada as a testing ground.
The new feature will allow any user (an individual or a brand) to hide replies on their posts. This means that although users can still reply to the tweet, the replies that have been hidden will not be seen by other users by default. Users can still access the hidden replies by clicking on a new notebook icon underneath the tweet and see the hidden replies, however for the general browsing public, replies will now appear to be more moderated, if the original poster so chooses.
Paul Burns, managing director of Twitter Canada, tells MiC that although the intent for this tool is for it to be no different for brands than it is for individuals, there are definitely benefits for brands looking to keep conversation focused and free from spam – or even inappropriate content.
"When we think about comments or conversations that pop up and become distracting irrelevant or even offensive, those can sometimes derail the individual conversation. For brands, they have the option to hide replies so they don't detract from the main core message."
Canada was chosen, says Burns, because users are naturally highly engaged on Twitter. While Twitter doesn't reveal individual numbers of users per market (globally, it sits at 134 million daily active users as of Q1), in a late 2018 survey by the MTM, 21% of Canadians have accessed Twitter in the past month. Burns pointed out that it's less about the number of users and more about the activity. "We have a fairly healthy customer base, with lots of varied and interesting conversation happening."
There are no immediate plans or timelines for expansion of the program; Burns says the Canadian experiment has "the ultimate goal of deciding whether or not to launch it globally."