M/Six names new president
Former Orion exec Tricia Allen joins the agency's three-year-old Canadian office as it looks to further bridge media with creative.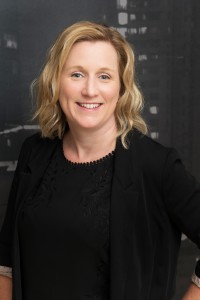 Media veteran Tricia Allen has joined M/Six, a joint GroupM and The&Partnership media agency, as president for the Canadian operation.
She reports to Jess Burley, global CEO and takes over from Kerry Mitchell, the shop's first president, who recently retired to become an independent director and advisor. M/Six was founded in London in 2007 and launched in Canada three years ago.
Allen comes from IPG's Orion Worldwide where she spent more than eight years, first as managing director, Canada and more recently as managing director, North America. She brings 23 years of industry experience to her new role, which she gained at several Canadian media agencies and at Shaw Media where she was director of media strategy, responsible for the consumer campaigns that ran across Global Television and Shaw specialty channels.
In her new role, Allen will lead the agency's operations across Canada, with an eye for growth and client development beyond its current roster, which includes Manulife, David Yurman, Special Olympics Canada, Purolator and the University of Waterloo.
Andrew Bailey, CEO of The&Partnership, North America, says Allen is a consummate problem-solver and has been able to build trust in an industry where trust has eroded. "Tricia's appointment will help us to attract like-minded clients who recognize the advantages of our model and understand the need for a different approach to buying media – one that focuses on scalable, tailored conversations with consumers."
The agency's business model is unique in that is was built to bring media planning and data management (backed by GroupM) with creative development (supported by The&Partnership) under a single roof. "Creative is more impactful when informed by media," explains Bailey. "Our goal is to unlock the full potential of our tools and our talent by bringing creative and media together."
Over the past two years, M/Six has appointed new leadership in Canada, including Viki Alincy, managing director; Elizabeth Lem, head of strategy; and Victoria Morris, head of investment.