Publicis Media names Alastair Taylor CEO
The former Spark Foundry CEO will head up Canadian operations for all brands.
Alastair Taylor, the former CEO of Spark Foundry has been promoted to CEO of the agency's parent group, Publicis Media, in Canada.
Taylor – who succeeds former CEO of Publicis, Dave Ehlers – will oversee all operations for the region and report to Tim Jones, CEO, Publicis Media Americas.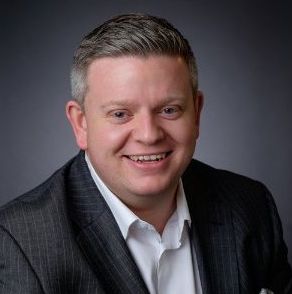 Representatives from Publicis declined an interview with MiC. In a statement issued to MiC, Jones said Taylor would continue to scale Canadian operations, spanning all of the company's brands in the market. "Alastair… has driven great success for our brands in Canada – from delivering unique solutions for our clients to fostering a strong culture for our employees regionally."
Previously with Carat and MEC, Taylor has been at the helm of Spark Foundry since 2016. On top of his agency leadership, he is also a co-founder of the M2T Collective, an internship and work experience program run by a community of industry professionals with the goal of retaining talent within the marketing, media and technology space.
In Publicis' recent Q2 earnings report, organic growth across the holding company – which also includes creative agency brands such as Saatchi & Saatchi and Leo Burnett – revealed flat growth of 0.1%, with global media wins such as Fiat Chrysler and pharma giant GSK fueling a return to positive growth.
According to the latest RECMA report, Publicis is on a growth trajectory in Canada for billings. Of all the agency groups, Publicis came in fifth with an estimated $803 million in billings and an 8.4% share of total Canadian billings. It saw the most growth of all the groups, with a 29% lift from last year.
Last week Performics Canada, a Publicis Media property, lost part of their senior leadership when Sean McConnell announced he had been named managing director at The Media Kitchen. As of press time, no successor had been named to the role.
Earlier this year, Publicis announced that it was merging Blue 449 and Spark Foundry in numerous markets including Canada.