Spotify opens Discover Weekly to Canadian brands
Advertisers can now reach users who engage with the platform's free Discover Weekly playlists through sponsorship opportunities.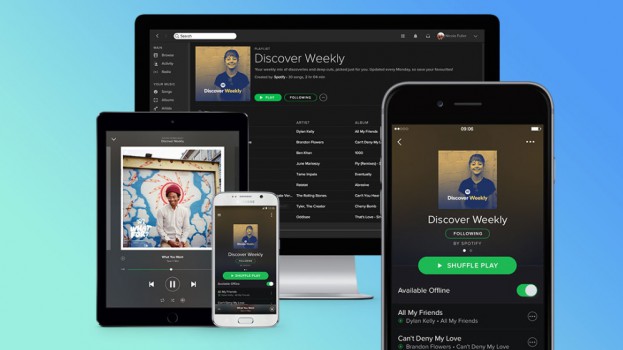 Spotify is opening the airwaves to advertisers in a first-to-market move in Canada, enabling brands to post display, audio and video ads on its Discover Weekly playlists.
McDonald's, through OMD,  is the first to sign sponsorship deals to runs ads on the free, curated playlist option that refreshes every Monday. According to a spokesperson from Spotify, some 217 million users access the feature.
The new ad opp was made available in the U.S. in January of this year. However, this marks the first time advertisers will be able to reach Canadian listeners who engage with the free, personalized playlists.
In a statement to MiC, Hans Jacob Poulsen, head of Canada sales for Spotify said the free Discover Weekly option on the audio app is utilized by millions of listeners, particularly because of its customized nature.
"The more personalized the content, the more engagement we see," Poulsen said. "This is just the type of context that marketers are looking to show up."